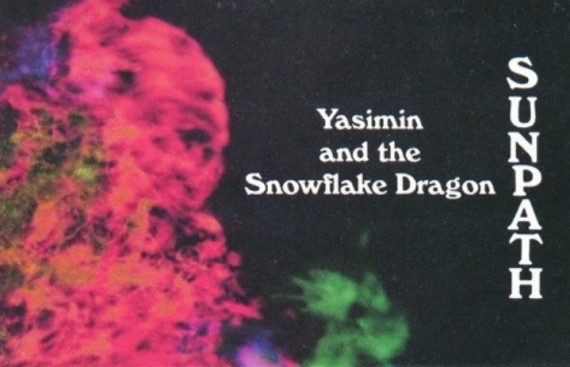 Los Angeles-based label Leaving Records been been responsible for releasing some of 2016's most blissful sound explorations, like Matthewdavid's Trust the Guide and Glide and Carlos Niî±o & Friends' Flutes, Echoes, It's All Happening (the latter pairing the Spaceways Radio deejay with saxophonist Kamasi Washington, legendary beatmaker Madlib, cosmic channel Iasos, and the Aztec-evoking avant-garde composer Luis Pérez Ixoneztli).
For its latest New Age entry, Leaving is going back to the early 1980s, with Dream Music by SunPath, the recording name of one Jeff Berry. Collecting material from 1980's Yasimin and the Snowflake Dragon and 1984's SunPath 2, the sounds here are deeply melodic and zone deeply inward, featuring Berry on Prophet synthesizer, incorporating natural sounds — streams recorded in the open and in caves, storms — and augmented by the inclusion of homemade flutes, drums, and stringed instruments.
The tape is out now. We spoke with Berry about his sound and approaching the "magic of the multiverse."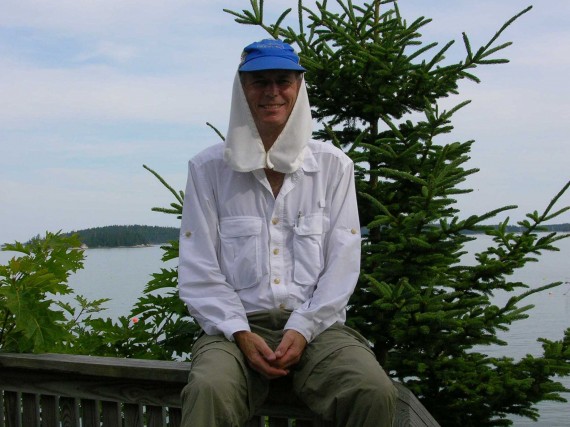 Aquarium Drunkard: In 1980, you began to create music based on specific visions and themes. What led to this approach?
Jeff Berry: I don't have a clue. The world of full of magic. We live within magic. There are times when it reaches out and grabs you and you find yourself not in Kansas any more. It is a grace…a present from this wonder filled multiverse.
AD: The tapes being reissued by Leaving feature field recordings, acoustic, and electronic instruments, all manipulated and electronically processed. You also made new instruments. Was the making of these tools part of the overall creative process, or more of a means to an end for you, to try and convey the music you imagined in your head?
Jeff Berry: It was the means to an end. I was looking for specific image eliciting sounds. Also, I did not imagine the music in my head. I worked from my discovery that images narrating a story can be be expressed musically. So I searched for specific sounds played a certain way that would elicit certain images. Strange as it may seem certain sounds and music phrases can elicit the same corresponding images in others. The music was created to elicit the images…to tell a story.
AD: You live in Wyoming now, but these tapes were originally released while you were in New Mexico. Did the Southwest play a role in the creation of these sounds? If so, how would you describe your impressions of the places?
Jeff Berry: Northern New Mexico was an amazing place up until 1985. Fresh. Unspoiled. I was fortunate to see that and live that. The place oozed magic.
AD: In your introduction to these reissues, "I became more acutely aware of walking upon the borderline of other dimensions of reality." How did this shift in perception affect the music you made?
Jeff Berry: We all have visions. That's no big deal. It is what you do with them that matters. I found that I wanted to tell stories in music. That's all…just tell stories about these other places. And that is what the music is all about and why it is lousy background music. If you want the story, you have to step aside into a place where you won't be interrupted. Listen to the music. Take the trip. Take the journey. words/j woodbury