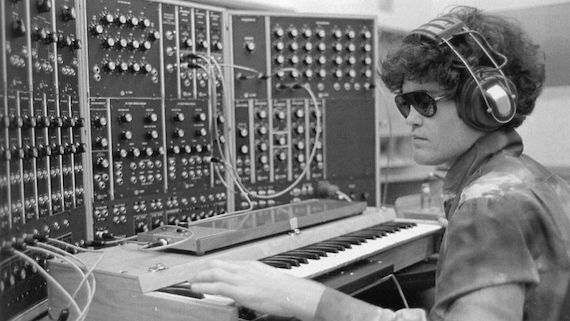 After 30 years of Monkees reunions, the group has delivered a new album that captures the rollicking nature and aesthetic of their classic '60s recordings. As a lifelong fan, I've spent a whole lot of time defending my fandom of this group; it's an oft told tale of their manufactured origins, but unlike most other examples of this phenomenon, The Monkees (project) brought together four incredibly talented, charming, and charismatic fellas whose legacy is still enjoyed fifty years later.
Repeating the successful formula of the best Monkees albums, Good Times pairs songs from a diverse pool of songwriters  alongside contributions from the group's members. It works beautifully. As an album, it manages to sound both rooted in the zeitgeist of the mid '60's and contemporary all at once.
Kicking off with Harry Nilsson's excellent title track (itself demo'ed for the Monkees, and released on a relatively obscure Pre-RCA Nilsson LP and single), Micky Dolenz duets with his old friend Harry's spirit in a way that works without seeming exploitative. Ditto the cameo appearance from the late Davy Jones; he's heard here on a remixed outtake from '67 ("Love To Love") that was probably his finest unreleased Monkees era track. XTC's Andy Partridge brilliantly captures the spirit of the group in his brilliant "You Bring The Summer", in which Dolenz shows off his still-excellent vocal chops. "Gotta Give It Time" is a choice mod pop number written by bubblegum maestros Jeff Barry and Joey Levine, and "Whatever's Right" was penned by Tommy Boyce and Bobby Hart, who were the initial, official songwriters and producers of the group, responsible for their first hit, "Last Train To Clarksville".

Ben Gibbard pens one of the strongest songs on the album, the gorgeous, pensive "Me & Magdalena"; in a Monkees first, Michael Nesmith and Micky Dolenz harmonized the entire lead vocal, and it's pure magic. The dynamic duo of British rock royalty Paul Weller and Noel Gallagher contribute "Birth Of An Accidental Hipster" which expertly captures the vibe of The Monkees classic Headquarters lp in its psychedelic and music hall influences (once again with fantastic vocals by Nesmith and Dolenz). Nesmith himself contributes the moody and complex "I Know What I Know"; a soulful, heartfelt statement by  a man who has never received the accolades he deserves as a pioneering musician — one who bravely combined country-soul-rock n roll influences into his work, long before considered fashionable.
Remarkably, cancer survivor Peter Tork (arguably, the groups strongest musician but weakest vocalist), contributes his best ever vocal here; on his own excellent composition "Little Girl" (known to Monkees fanatics from bootlegs as "Sunny Side Up"), and a remarkable take on Gerry Goffin & Carole King's "I Wasn't Born To Follow". While this track (written by a pair who contributed many songs to the group in their heyday) is best known in its majestic version by The Byrds, it was initially tracked (but never completed) by The Monkees.
The album closes with a fine contribution from Dolenz and producer Adam Schlesinger, "I Was There (And I'm Told I Had A Good Time)" that works as a fantastic closer to an excellent collection of songs and performances, and slyly winks at Dolenz' years of heavy partying with the  notorious Hollywood Vampires posse (Dolenz, Nilsson, Ringo Starr, Keith Moon, Alice Cooper). words / d see