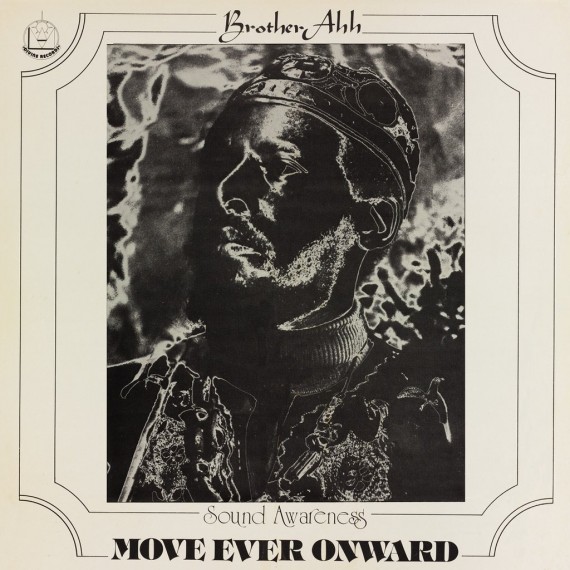 "The music and images came to me during deep meditation. As I was transcending, I felt as though I was leaving my body. I began to hear celestial ascending soft music…I began to hear loud voices, powerful rhythms, and birds. I felt as though I was being asked profound questions. I began to confess to the ancestors my lack of faith in accepting my musical spiritual journey."
So writes Robert Northern, under the name "Brother Ah," in the liner notes to the new reissue of Sound Awareness, his debut solo recording. Originally released on the Strata East label in 1972, the record is reissued this week by Manufactured Recordings alongside his 1975 LP Move Ever Onward and 1983's Key to Nowhere. Containing searching spiritual jazz, long atmospheric passages, and African, Indian, and Asian influences, the trio of records serve as in introduction to Brother Ah's work, prefacing a forthcoming 3LP collection of unreleased material to be released by Manufactured.
Classically trained in his youth, Brother Ah played with the top players of the jazz vanguard — among them Donald Byrd, Dizzy Gillespie, John Coltrane, Thelonious Monk, Miles Davis, Cannonball Adderley, Gil Evans — and joined up with the Sun Ra Arkestra. In 1969 he formed his own group, inspired by his time with Ra and "sound awareness" visions, issuing a series of remarkable albums. Sound Awareness, begins with proto-New Age swells of sound, punctuated by Brother Ah's French horn, and concludes with the rousing "Beyond Yourself," a seven-part epic featuring Max Roach rapping about the power of love as the M'Boom percussion ensemble rattles behind him and Brother Ah leads a 90-voice choir. With Move Ever Onward, Brother Ah and his ensemble shifted into more conventional, but no less deep, spiritual jazz waters, featuring poetry, sitar, and "space beam" (whatever it is, it sounds wonderful). Key to Nowhere continues with the cosmic poetry, vocalist Nataska Hasan Yousssef reciting the words of Brother Ah's wife and collaborator Kwesi Northern.
Brother Ah went on to a long career of teaching and to host the influential radio show The Jazz Collectors on WPFW. His music, from this especially fertile time in the '70s and '80s, still resonates, his goal of enlightening listeners "to the potential of sound and its capability to enhance healing" echoing some three or four decades later. words / j woodbury