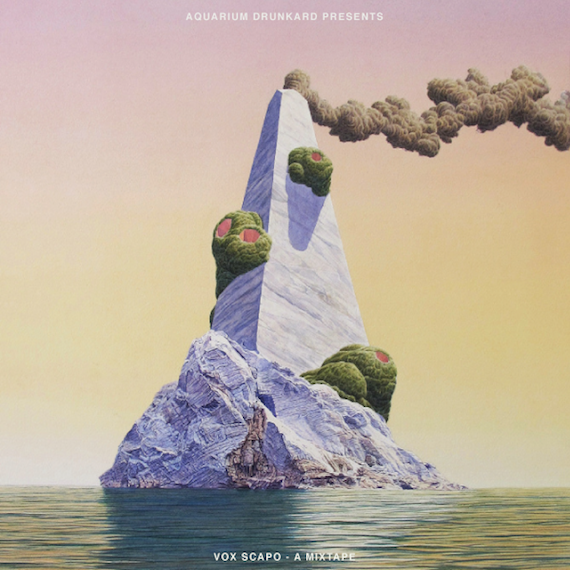 Ethereal jazz and slow grooves throughout, this is Vox Scapo. Set it to cruise control and take in a free and easy summer soundscape as August begins to wane. Our fifth collaboration with Portland, OR based record collectors Sam Huff and Colton Tong.
Aquarium Drunkard Presents: Vox Scapo – A Mixtape (zipped folder)
Tracklisting after the jump . . .

Stella By Starlight – Jorge Dalto
Avenida Atlantica — Rieber Hovde, Howard Roberts, Ed Thigpen
Suspense – Hornets
The Juggler — Fox
Fly Away — Barrabas
Ataraxia Part I — Passport
September 13 — Deodato
Time To Get It Together — Marvin Gaye
Are You There – America
Solar Flares — Sven Libaek and His Orchestra
Jeffy's Song- Geoff Tyus
Come Running To Me — Herbie Hancock
Attic Thoughts — Bo Hannson
Südwind — Thirsty Moon
Related: Aquarium Drunkard Presents: Mirage — A Mixtape /  Transcendence — A Mixtape