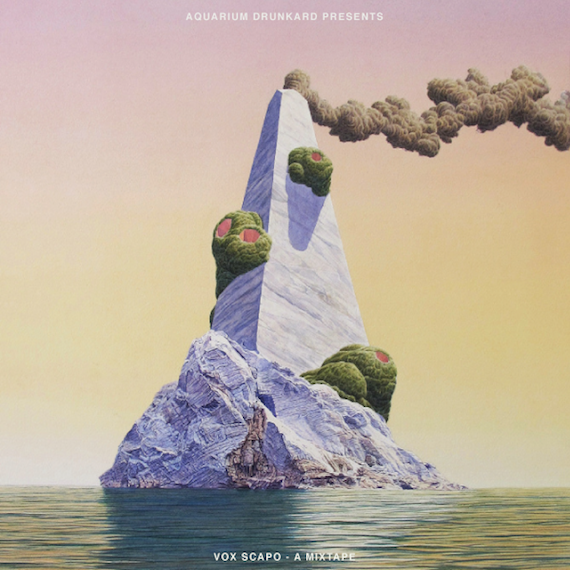 Ethereal jazz and slow grooves throughout, this is Vox Scapo. Set it to cruise control and take in a free and easy summer soundscape as August begins to wane. Our fifth collaboration with Portland, OR based record collectors Sam Huff and Colton Tong.
Stella By Starlight – Jorge Dalto
Avenida Atlantica — Rieber Hovde, Howard Roberts, Ed Thigpen
Suspense – Hornets
The Juggler — Fox
Fly Away — Barrabas
Ataraxia Part I — Passport
September 13 — Deodato
Time To Get It Together — Marvin Gaye
Are You There – America
Solar Flares — Sven Libaek and His Orchestra
Jeffy's Song- Geoff Tyus
Come Running To Me — Herbie Hancock
Attic Thoughts — Bo Hannson
Südwind — Thirsty Moon
Related: Mirage – A Mixtape /   Transcendence – A Mixtape
Pssst…Aquarium Drunkard has launched a Patreon page, which allows readers and listeners to directly support our online magazine as it expands its scope while receiving access to our secret stash, including bonus audio, exclusive podcasts, printed ephemera, and vinyl records. Your support will help keep an independent cultural resource alive and healthy in 2019 and beyond.