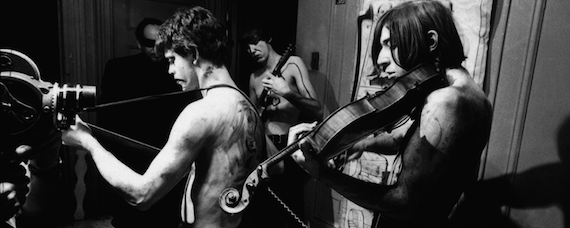 With the release of the Complete Matrix Tapes last year, you might be wondering: What exactly is left in the Velvet Underground archives? On this, the seventh episode of AD's Transmissions podcast, we invite Aquarium Drunkard's VU expert Tyler Wilcox (Doom and Gloom From the Tomb, author of Pitchfork's Invisible Hits column) to speculate wildly about what's left out there: songs which may or may not exist, early demos, legendary live performances and more. Along the way, Wilcox spins rare Velvets cuts.
Transmissions Podcast :: What's Left in the Velvet Underground Archives?
This week's episode is sponsored by our friends up the coast, Taylor Stitch, purveyors of quality American-made, classically-style apparel. Transmissions listeners can get 20% off their order using the discount code "Aquariumdrunkard" at check out.
Subscribe to the Aquarium Drunkard podcast on  iTunes  or via  RSS feed.