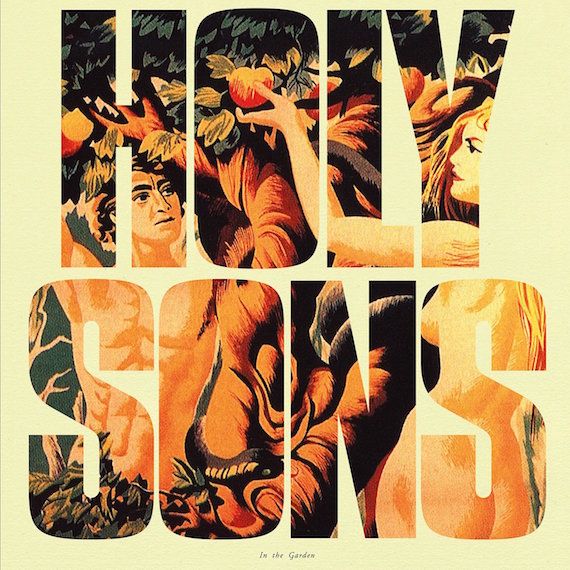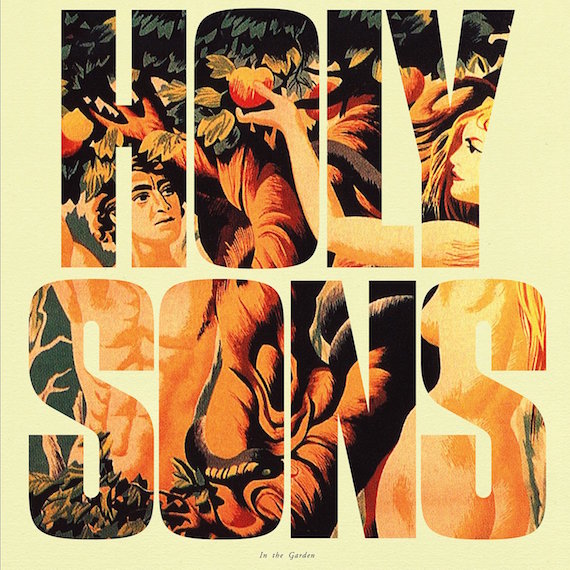 Diversions, a recurring feature on Aquarium Drunkard, catches up with our favorite artists as they wax on subjects other than recording and performing.
Holy Sons, the nom-de-tune of Emil Amos, is set to release In The Garden via Partisan Records on October 21st. For this installment of Diversions, Amos tackles the art of the b-side, touching on British psych, stadium rock solo projects, American funk and more. Amos, in his own words, below.


When it gets around midnight and I can officially release myself from the deadlines and stress of the workday, the whiskey glass comes out again and I reach for that stack of records that also represents being a slave to no one. Budgets and matters of capitalism have always controlled most of what we're delivered as music fans… but there's always been a trench off the beaten path where artists disregard these constraints, plug straight into the 4-track with barely any preparation (literally what McCartney did on his first solo record) and fly the freak flag with no regard for anyone outside of that small room. This is the natural domain of the B side.

I'd wager that the greatest heights of art are often characterized by an unusually perfect interlocking between what we consider classic & traditional with the undiscovered & experimental. …or what is known and what is unknown coming together into a yet-unseen, exotic union.
Meanwhile, record executives and artists have been consumed with the search for a single piece of music that communicates an immediate zen realization since the very beginning of the recorded music industry. And that lust usually either creates a completely soulless, commercial failure or opens up a brief window into a perfect moment of urgency and profound apprehension.
When the LP was born, the creative ceiling truly opened up and bands could start imagining songs like "The End" that lasted over 11 minutes and meandered anywhere it wanted to go. But before that, obtuse thoughts and sounds were rendered to the sub-world of the B side. Once the big show is over, the horns have stopped blaring and the glitter has hit the floor, the piano player retreats to play the minor chords that soothe their own nervous system. To me that more-private zone, not only seemed like a more interesting atmosphere for the inception of a piece of art, but essentially embodied the whole original point of communication itself. The bringing of a private truth to a crowd, which they then relate to and find a reflection of within themselves. So while the waste from that same old lust for the A-side overloads a landfill in our minds, this mix is a tribute to the religion of the B-side instead.
Holy Sons :: Paying Tribute To The B-side (zipped folder)
Ramases – Dying Swan Year 2000
François De Roubaix – Survol
John Entwistle – Heaven and Hell
Bo Hansson – Waiting
Earth and Fire – Storm and Thunder
Bo Hansson – Hybrillerna
Ramases – Molecular Delusion
Apple – The Otherside
Socrates – Mountains
Radim Hladik – Cajovna
Alan Hull – Drug Song
Ramases – Earth People
Related: Aquarium Drunkard Mixtape Archives