You can't choose your blues, but you might as well own them.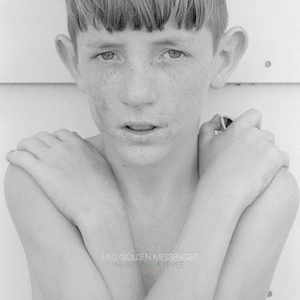 When you've been around the block a few decades you begin to notice life is a series of concurrent rhythms and as you build speed to accelerate to the next path, often blindly, you may be met with a series of new challenges. Joy, guilt, ecstasy and self-loathing all bundle in the bottom of your gut as you prepare for the next unknown turn. Michael Taylor, Hiss Golden Messenger, met those obstacles face-to-face when a series of dead-end jobs were finally laid to rest, the tour van was gassed and tearful family goodbyes became harder — can one work to live, not live to work? To make matters more challenging in January 2015, as a powerful snowstorm blanketed the East Coast, Taylor found himself shuttered in a Washington, D.C. hotel room with a stash of stark black-and-white portraits of life in a coal-mining camp in Eastern Kentucky in 1972. Commissioned by Duke University to write a song cycle inspired by William Gedney's photography he began to see an emotional crossover between his struggling artist-cum-family man dance and the workingman's 'plight'. Crossing that existential bridge, Taylor began writing against the photos with his own experiences in mind, and as the muse revealed herself, Heart Like A Levee was born.
As an album, Heart Like A Levee deals with themes of leaving and returning, trust, guilt and honesty with a rich southern soul that is equally as pummeling and raw as it joyous and uplifting ("Tell Her I'm Just Dancing"). As the songs unfold Taylor's attempt to make a simultaneously happy and solemn album is brought to life by his musical kin — Bradley Cook on bass, Phil Cook on piano, Matt McCaughan (Bon Iver) on drums, Tift Merritt and Alexandra Sauser-Monnig on backing vocals, along with Matt Douglas and Michael Lewis on horns. As a whole they strip away and strengthen the emotions that both trouble and lift us each day ("Say It Like You Mean It"). A taut 45 minutes, the lp builds and weaves as the message becomes heavier and the band's eternal beat grooves, unwavering — an aural friend who will grow with you, not against you. words / d norsen
Hiss Golden Messenger :: Say It Like You Mean It
The album is out today via Merge Records. The deluxe version includes an additional intimate album, Vestapol, of eight songs that were composed during the same period of time.