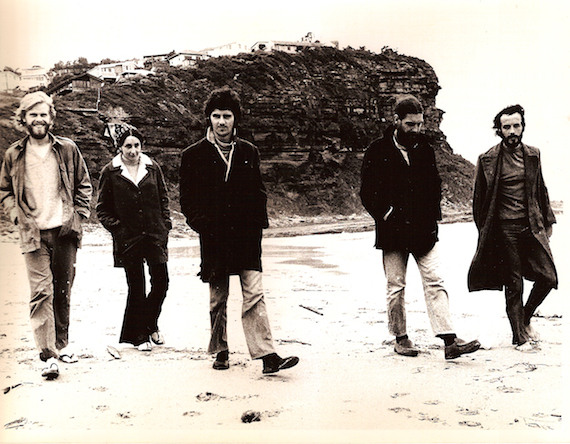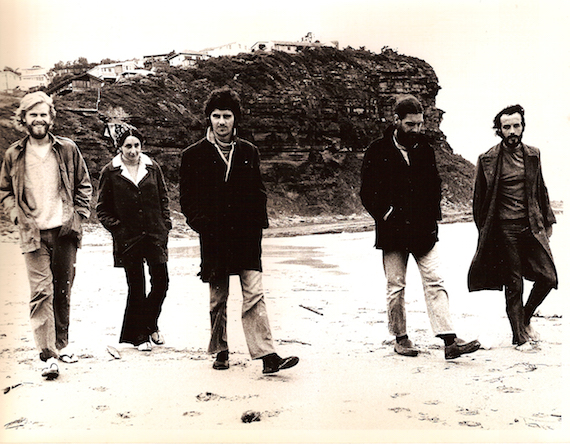 For over a decade, Anthology Recordings has revived and unearthed rare album collections and reissues for the good of vinyl hounds and culture junkies near and far. Their Surf Archive Series focuses in on the left-of-center golden days of surf, which manifests itself today through touch points like fashion and board design, to the aesthetic at corner surf shops and, of course, current surf docs and their accompanying soundtracks.
These iconic films and their 'of-the-moment' soundtracks include: Morning of the Earth (Falzon), Crystal Voyager (Greenough/Elfick), Litmus (Kidman) and more… And – through the work of the Brooklyn label house – they've justly seen the light of day and received the proper outlet for consumption up and down the coasts (and beyond).
We recently caught up with label founder, Keith Abrahamsson, on the heels of two new reissues (the Witzig directed Sea of Joy and Evolution), and got the general scoop on what they're all about.
Aquarium Drunkard: Give us a brief bio… Where you at? What are you up to? I believe you're in NY – how's the surf?
Keith Abrahamsson: I'm here in Brooklyn…transitioning into Fall, waiting for the swell to show up. We had a little taste this past weekend.
AD: Let's get to the root of the Surf Archive Series. How did you get interested in these soundtracks…was it the films? The artists? Inspired by the surf? Lay it all out from inception to where we're at today.
Keith Abrahamsson: I suppose it was all part of my evolution as a music fan. I was pretty OCD about the fuzzy, heavy jams for awhile there…maybe 12 years ago or so, and dove deep into the more 'collectible' end of the spectrum. You can't really get outta that world without bumping into bands like Tamam Shud, Sky Oats, Peter Martin & Finch, etc. Once I got hip to those bands, I just kinda let myself fall further in and I discovered my love for many of these soundtracks. Once I hit upon Morning of the Earth, I was just completely melted (in a good way).
I didn't think to start reissuing them until 3 or 4 years ago and knew MoTE had to be first along w/ the Greenough/Elfick classic, Crystal Voyager. We've had some strong support and enthusiasm from lots of folks in the surf community and beyond, which has allowed us to continue with our vision of getting as many of these great soundtracks back onto LP as we can.

AD:  For me – the films themselves are so iconic but pulling the music out of the soundtrack context – the albums more than hold their own.

Keith Abrahamsson: Agreed – and as I mentioned, I originally came to each of these through the music. The surfing/film aesthetic was initially secondary.
AD: The two newest releases in the series Evolution (Tamam Shud) and Sea of Joy (Tully) represent a who's who of Aussie musicians and surfers during that time  (late 60s/early 70s) — G Wayne Thomas, Tamam Shud.
Tell us about this scene. They seemed to all influence one another, share band members…pop up in different films together. It's pretty unique when you think about how the  whole process was intertwined…from surfers to directors and musicians.
Keith Abrahamsson: It was a seemingly tight group of folks getting involved on a lot of these records. Tamam Shud and Tully shared members, G.Wayne produced them in some instances, different band iterations appeared in Witzig, Falzon, Greenough, etc films. Seems pretty idyllic — having a core group of folks that worked together to create some amazing art for small window of time.
AD: What's the artist/director involvement like in the  reissue process?
Keith Abrahamsson: All of our reissues are authorized and in all instances so far we've had full cooperation and involvement from the directors and musicians. Everyone from Alby Falzon to Stephen Spaulding to G.Wayne Thomas to Paul Witzig to Lindsay Bjerre, etc, etc.   And they've all been lovely to work with… pretty surreal, if I'm being honest!
AD: It's safe to say Witzig's Sea of Joy concludes an essential collection of three films that documented the synapse of the modern era of surfing (Hot Generation and Evolution being the other two) – in your opinion does the soundtrack reflect this progressive movement as well?
Keith Abrahamsson: Definitely – I love Evolution both as a soundtrack and film, but I really feel like Sea of Joy is Witzig's masterpiece. It's a pretty radical, avant-garde surf film – similar to what Morning of the Earth was. Totally naturalist and just beautiful to watch, even if you don't care about surfing. I think the soundtrack is married perfectly with it — it's where it all really came together.
AD: Apparently he was enamored by Tully performances and wanted to capture that free-form sound for the soundtrack…but the music itself took a bit of a 'left turn' from what people expected as the backdrop to surf.
Keith Abrahamsson: Sure did – there are ambient passages, field recordings, etc — unorthodox stuff for a surf film. It was a pretty out statement.
AD: What's next for the label? Future releases? Events?
Keith Abrahamsson: We're doing a little event at the Roy Fowler exhibition in NY over the next month, have some screenings planned with Pilgrim Surf + Supply…and definitely more soundtracks in the works… 5 Summer Stories??   Maybe.   words / t hale