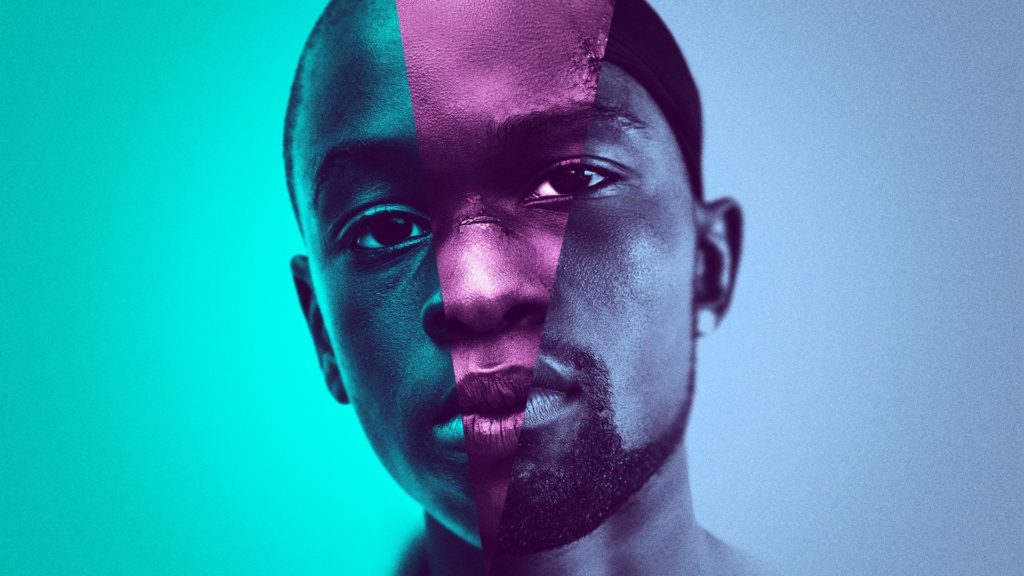 Allow us to join the resounding chorus in praising the remarkable new film Moonlight.
Written and directed by Barry Jenkins, based on Tarell Alvin McCraney's play In Moonlight Black Boys Look Blue, it's an undeniable work—soulful, crushing, and moving. Jenkins' deft hand hovers over each scene, guiding terrific performances by Naomie Harris, Mahershala Ali, André Holland, Janelle Monî¡e and Alex Hibbert, Ashton Sanders, and Trevante Rhodes, who play the protagonist, Chiron, at three different points in his life. We watch Chiron grow and navigate a world set against him, struggling with his mother's addictions and the emergence of his own sexuality, but the film never becomes merely representational—every character is viewed as a whole, complex human—and the movie lingers with hard and beautiful truths.
In the world created on screen, music plays a vital role. The film's striking score comes from composer Nicholas Britell, whose "Little Theme," filled with gentle piano chording and a lonesome trumpet melody, feels still and tentative, contrasted by the sweeping "The Middle of the World," which soundtracks one of the movie's most gorgeous scenes, Ali's Juan teaching a young Chiron to swim in the ocean, its strings floating like the waves Chiron crests above.
Likewise, music supervisor Maggie Phillips fills the film with incredible songs. Opening with Boris Gardiner's "Every N****r Is a Star" (as heard on Kendrick Lamar's "Wesley's Theory"), the film mines soul, R&B, tropicî¡lia, and gospel vaults, featuring Goodie Mob's "Cell Therapy," Caetano Veloso's "Cucurrucucu Paloma," a chopped and screwed version of Jidenna's "Classic Man," the Supreme Jubilees' "It'll All Be Over," Edge of Daybreak's smoldering "Our Love," and more.
But no moment hits harder than the reunion of Chiron and Kevin at a diner, scored by a gently glowing jukebox playing Barbara Lewis' 1963 single "Hello Stranger," a song selected specifically by Jenkins. Over a humming organ and gentle doo wops, Lewis sings with an aching voice.
Barbara Lewis :: Hello Stranger
"How long has it been?" she asks, her background singers responding, "It seems like a mighty long time." Chances are after seeing the film, listening to Barbara sing her haunting song will cause tears to well up in your eyes. Likewise, the eloquent grace of Moonlight will inspire similar devotion. words / j woodbury