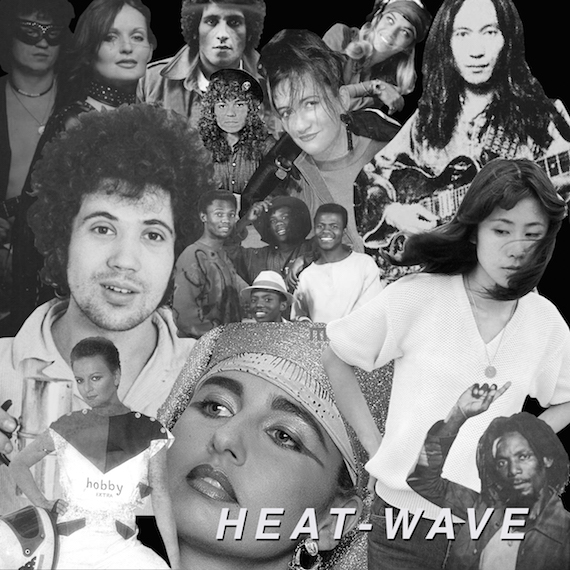 Heat Wave – a 14 track medley of international funk from the 70s and 80s spanning Trinidad to Japan.
Taeko Ohnuki – くすりをたくさん – Japan
Bro. Valentino – Stay Up Zimbabwe – Trinidad
Esin AfÅŸar – Zühtü – Turkey
Caroline Loeb – Paresseuse Dub – France
Ahmed Fakroun – Nisyan – Libya
May East – Maraka – Brazil
Ryo Kawasaki – Hawaiian Caravan – Japan
Bobby Ellis – Tension – Jamaica
Barbara Marchand – I Whisper Role Over – Italy
Bianca – Vai Chegar O Dia – Brazil
Jivaro – What Next (Dub Mix) – South Africa
Sandra – Gebrauchtmann – Germany
Lucio Battisti – Con Il Nastro Rosa – Italy
Yasuaki Shimizu – Kakashi – Japan
Aquarium Drunkard has launched a Patreon page, which allows readers and listeners to directly support our online magazine as it expands its scope while receiving access to our secret stash, including bonus audio, exclusive podcasts, printed ephemera, and vinyl records. Your support will help keep an independent cultural resource alive and healthy in 2019 and beyond.