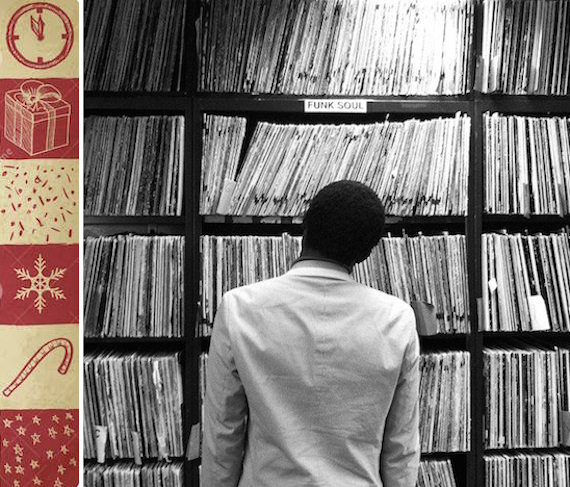 (Volume 27 of Clifton's Corner. Clifton Weaver, aka DJ Soft Touch, shares some of his favorite spins, old and new, in the worlds of soul, r&b, funk, psych and beyond.)
The long, strange year that has been 2016 is finally coming to an end. The holiday season is upon us and we're all probably looking for alternatives to hackneyed festive music and the cheesy attempts to make it "hip". This edition of Clifton's Corner is my humble attempt to offer some quality, soulful, holiday music for your playlists. I've included classics, modern and vintage, for your listening pleasure. Happy Holidays and Best Wishes for 2017!

Download: Clifton's Corner :: Volume 27 – Stone Soul Christmas (zipped folder)
1. Chuck Berry – Merry Christmas Baby
  2. Binky Griptite – Stone Soul Christmas
  3. William Bell – Everyday Will Be Like A Holiday
  4. Sonny Bradshaw – Peace and Love (Little Drummer Boy)
  5. Sharon Jones & The Dap Kings – 8 Days (of Hanukkah)
  6. The Soul Saints Orchestra – Santa's Got A Bag of Soul
  7. Chuck Berry – Run Rudolph Run
  8. Della Reese – It Was A Very Good Year
  9. Harris & His Christmas Avengers – Get Down Auld Lang Syne
10. The Black On White Affair – Auld Lang Syne
Related: Find archived Clifton's Corner entries, HERE…
Only the good shit. Aquarium Drunkard is powered by our patrons. Keep the servers humming and help us continue doing it by pledging your support via our Patreon page.