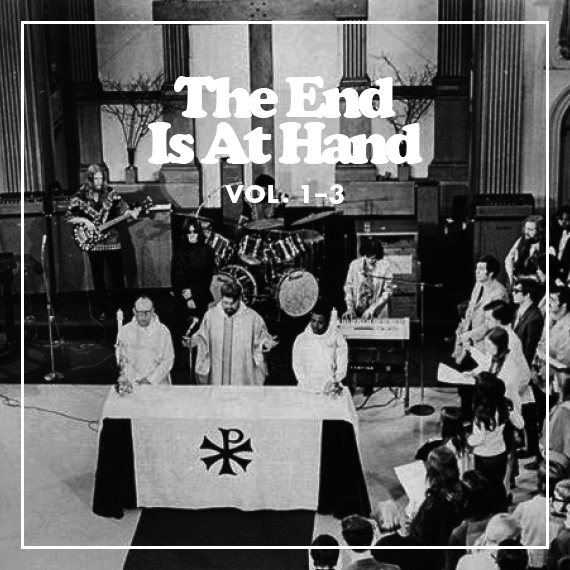 Our collaboration with BlackForrestry continues. Witness – The End Is At Hand: Volume Three. Similar to volumes one and two, this homemade collection rounds up super-obscure, often private press, outsider psychedelic guitar and folk music from the 60s and 70s…all with the underlying theme of the Jesus People Movement.
During the early 1970s the Movement gained a certain amount of notoriety when mass media (Time and Life magazines) featured iconic photographs depicting throngs of hippies getting baptized in the Pacific Ocean + parading through the streets hefting signs that read "Jesus Loves You". Out of this movement sprang a vibrant music scene, and while there were a number of bands that gained some recognition, many were under-heard, fading into oblivion. Until now. The below mix of Jesus-centric songs ranges in vibe from electric psychedelia to rural pastoral and beyond. And available for the first time in six years, be sure to snag the re-ups of two previous Jesus Movement mixes. Praise.
The End Is At Hand: Volume Three – Gonna Sing My Lord (external link, zipped folder)
1. The Accompany – Beside The Still Waters
2. Listen – Clouds And Suns
3. Our Generation – Near The End
4. Indelible Inc. – Gonna Sing My Lord
5. Candida Pax – Darkness
6. Out Of Darkness – Walk On The Water
7. The Exceptions- Holy Holy Holy
8. Face To Face – Love Was Born
9. Frank Starr – Jesus
10. Christbearer – Into The Light
11. Benny Hester – Please Let This Be So
12. Wilcox-Sullivan-Wilcox – Holy Man
13. Hallam Street Band – In The Morning
14. Presence – Moment Of You
15. Maranatha, PA – Agape Love
16. Hosanna – Friend
17. Bernard Backman – Reverse Creation
18. Pitch & Spice – Hallelujah
19. Exkursions – It's Been Sent Down
20. Concrete Rubber Band – What Shall We Do?
21. Rebirth – Into The Light
22. Bob Desper – Dry Up Those Tears
23. Ramases – Jesus Come Back
24. Earthen Vessel – Life Everlasting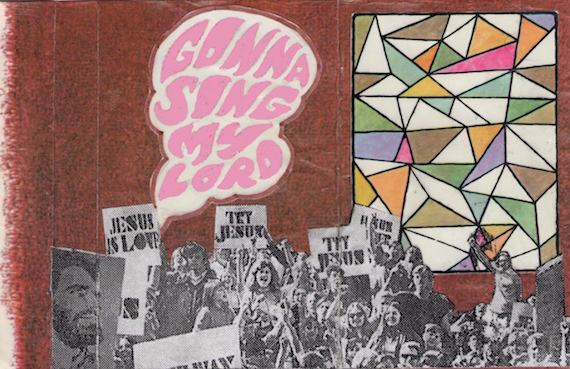 Download: The End Is At Hand : Volume One (external link, zipped folder)
1) Creation, Lord I saw You Cry – Azitis
2) Almighty God – Wilson McKinley
3) Someone Who Cares – Gospelfolk
4) Come Into My Life – First Revelation
5) Spirit Move Me – Ray Lemay
6) Jesus Is – 2nd Chapter of Acts
7) This Bird – Fraction
8) On Solid Rock – Out of Darkness
9) The Rapture – The Last Call of Shiloh
10) Second Best Friend – Infinity Plus Three
11) A Love Song (Reprise)- Love Song
12) The Edges of His Ways – Linda Rich
13) Son of God"- Parchment
14) Sailing On A River – Glass Harp
15) The Bible – D R Hooker
16) Pressed Down Shaken Together- Pressed Down Shaken Together
17) Kingdom – Harvest Flight
18) You And I – Search Party
19) All Across The Nation – All Saved Freak Band
20) Will The Circle Be Unbroken – U.S. Apple Corps.
21) Romans 10:9 – Selha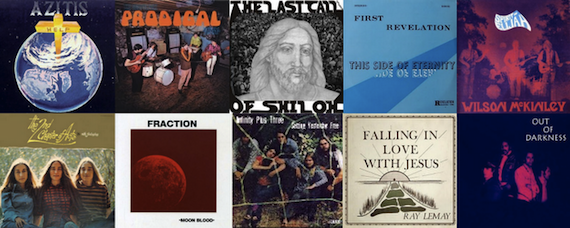 Download: The End Is At Hand : Volume Two  (external link, zipped folder)
01) The New Creation – Countdown To Revolution (excerpt)
02) Bob Desper – The World Is Crying For Love
03) Re-Creation – Music
04) Holy Ghost Reception Committee #9 – There's A Voice Inside
05) Jim Valley – All Is Well
06) Barbara Sipple – Hold On
07) Rainbow Promise – Do You Hear
08) Bliss – Visions
09) Mind Garage – The Electric Liturgy- The Lord's Prayer
10) The Sheep – Changes
11) Lonesome Stone – Where Do We Go From Here?
12) Dave Bixby – Open Doors
13) Chuck Girard – Everybody Knows For Sure
14) Carpenter's Apprentice – Someone
15) Harlan, John, Todd – Keep Me Through The Weak Parts
16) Hidden Manna – Death In The City
17) All Things New – Ones, Twos, and Threes
18) Moonrakers – Together With Him
19) White Light – Now I Realize
20) Marj Snyder – High On The Love Of Jesus
21) David Horn and Rodney Alexander – Walk These Streets
22) Living Stones – Disallusion
23) The Joyful Noise – Amazing Grace (House of the Rising Sun version)
Only the good shit. Aquarium Drunkard is powered by our patrons. Keep the servers humming and help us continue doing it by pledging your support via our Patreon page. For heads, by heads.