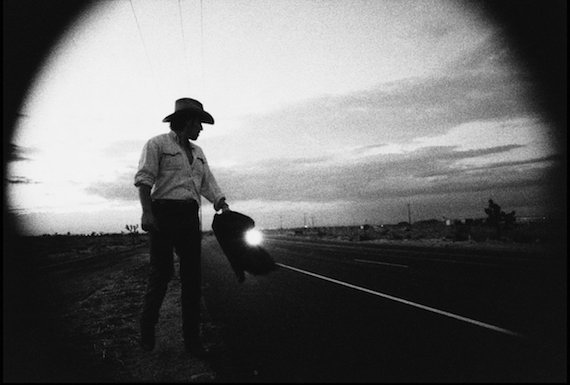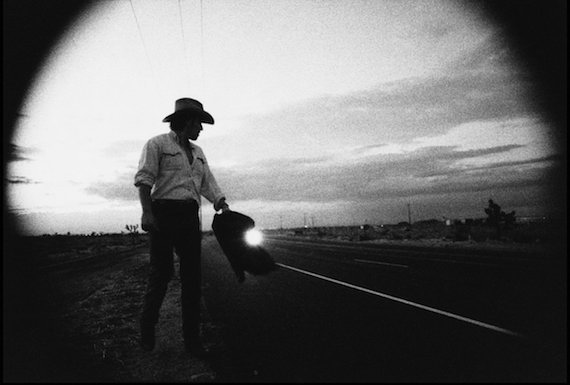 The best songwriting works like a Rorschacht test. Observed from different angles, it reflects as much about the listener as it does the artist. When I first wrote about Bruce Springsteen's "Youngstown" and "Sinaloa Cowboys" for Aquarium Drunkard back in 2008, we were entering the Great Recession and the twin tales of Americans by birth and by choice spoke to us out of the mid-90s in a way that seemed even more relevant than before. My thoughts followed because of my surroundings.
As discussed in my original piece, Springsteen was reflecting on a quieter aspect of the decade — an era largely remembered for the Dot Com boom and a general juggernaut economy. And yet, a decade that was just as hard and debilitating for large swaths of Americans as it ever was. So how does 2017 view a track like "Sinaloa Cowboys" in particular? This weekend brought a whole new vision. Between our new president's executive order establishing a new border wall and a temporary ban on immigration/refugees from certain countries, the protagonists at the heart of the song are now more of a warning for where bad policy can take us.
In 2008, the song's brothers appeared to be struggling as part of the world economy, jumping at a chance to make more money than they could ever dream, even if it was illegal, and leading to one of them paying the ultimate price while the other is forced to live with guilt and remorse. In 2017 they are the people fleeing a bad situation, in hope for a better one, but forced to remain in the shadows. Going back isn't much of an option, but the only people that accept them are business owners willing to look the other way about their legality in order to take advantage of their labor or those similarly greedy and immersed in the desperate and destructive creation of methamphetamine.
It isn't hard to imagine the surviving brother turning in hatred against the land that denied him a chance to come work legally and cost his brother his life. Ultimately we're responsible for our own choices, but if the options placed before us are not of our making, then should anyone be surprised when people start following the threads back with anger instead of regret? In 2008, you wept for Miguel – his thousands of dollars dug up from the earth in exchange for his brother. In 2017, when attorneys general get fired for standing their ground, Louis' body seems more like prologue than post-script. words / j neas