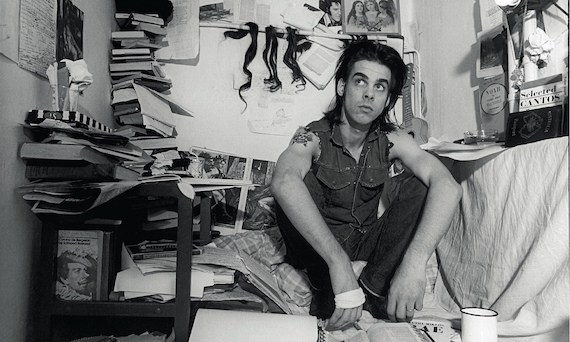 Before 20,000 Days on Earth there was this. Produced by Bram van Splunteren, for Dutch television's VPRO in 1987, Stranger In A Strange Land captures Nick Cave at pivotal point in the long arc of his career. Here, we find a forty minute snapshot of Cave and the Bad Seeds during the near decade they spent residing and recording in Berlin. Regarding his time in the city, speaking to the NY Times in 2014, Cave reflects "we found a genuine artistic community in Berlin. Filmmakers, musicians, painters. There was a level of inclusion that we never had in London."
Cutting their first four albums at Berlin's Hansa Ton Studios, the city itself became a de facto muse, as evidenced throughout the doc. Stream a digitized VHS copy of the film, below, while still available.
You can help support independent media. Aquarium Drunkard has launched a Patreon page, which allows readers and listeners to directly support our online magazine. Patronage includes bonus audio, podcasts, printed ephemera, and vinyl records.