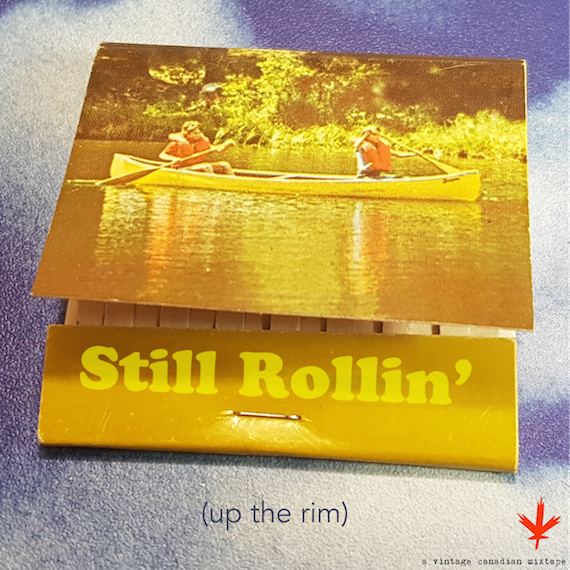 Two sons of Tommy Douglas invite you on another all-vinyl trip across the Great White North. From reflective provinces to longing territories, you'll discover a mellow cultural mosaic of the overlooked and the unknown. And if you haven't heard the first installment, now's the time to get acquainted. May as well make it a double double.
Still Rollin' (Up The Rim): A Vintage Canadian Mixtape II
Playlist after the jump . . .
Riverson – Winter Garden
Moonstone – Focus
Lorri Zimmerman – Paint Me A Picture
Rick Jones – Saskatchewan Sunrise
Tom Mawhinney – Nurture The Spark
The Original Caste – Slide Up Under My Shoulder
Billy Charne – I'm Going To Heaven
The Penn Kings – With Out Me
The Other Half – In Passing
Howard – Park Trilogy Prelude
Blind Owl – Hooked On You
Young Folk – There's A Groovy Day Coming
Previously: Dig into our Vintage Saskatchewan series. Find parts one,  Multis E Gentibus Vires,   here, two, Prairie To Pine, here. and three, It's That Beat (Covers Edition), here. compiled by k evans / b hettinga