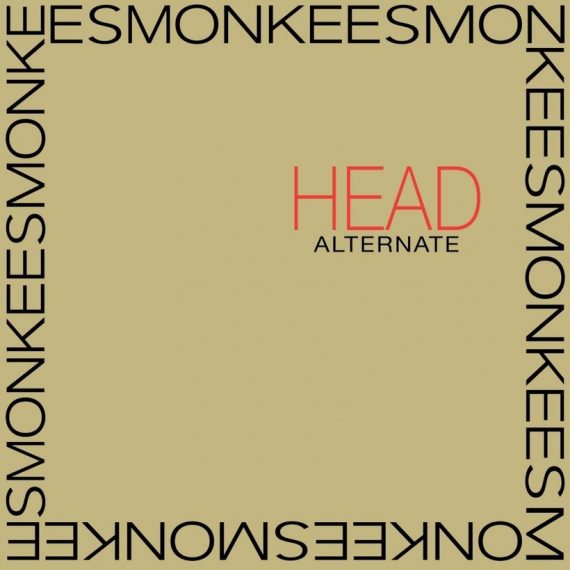 While it's a very short album, The Monkees' Head arguably features their strongest overall collection of songs (with Headquarters a close second). There isn't a bad song on the record, and it's interspersed with trippy dialogue edited in Burroughs-esque cut-up fashion from the 1968 film of the same name, all adding as the Monkees' most psychedelic work. Recently, the folks at Friday Music, released an excellent alternate LP version of the album, loaded with alt takes and complete with a gold foil reflective cover and translucent gold vinyl. It sounds superb.
The LP's highlight is the full-length "Porpoise Song," with superior sound compared to any previous issue since the original 45 RPM single. It's the greatest of all Monkees tracks: the production is massive, and the poetic lyrics (courtesy of Carole King) essentially tells the story of the group. Strangely, the single version contains the ultra-psychedelic long instrumental coda that was inexplicably edited out of the LP version. Single versions were almost always shorter in the sixties (and beyond), but not in this rare case (another example being "My World Fell Down' by Sagittarius).
There's been much criticism of the fact that Michael Nesmith chose to include a studio take of his song "Circle Sky" for the LP, as opposed to the live version as played by the four Monkees alone in the film. Both have their merits, and while I give a slight nod to the raw energy of the live version, the alternate studio mix presented here is far better; the vocals are clearly audible as opposed to the buried words on the original LP. Plus, it's very satisfying to simply watch the live performance in the film (special props to the ultra talented Davy Jones, who plays organ drones with one hand while playing maracas with the other).
"Can You Dig It" features a vocal from (writer) Peter Tork, which offers a nice contrast to the more familiar version as sung by Micky Dolenz. The sublime "As We Go Along" is presented here in a version that feels more sparse than the original release, featuring a different (yet equally superb) vocal from Micky Dolenz, and less whammy bar antics from Neil Young. (Yes, Neil played on this track!) Another "worth it alone for…" moment is a fantastic version of Nilsson's "Daddy's Song". Hiding behind a jovial music hall groove, this song has incredible depth in its tackling of the subject of an absent father. This version also smartly includes Michael Nesmith's wordless backing vocals, a much longer instrumental section, and a more polished vocal take of the dramatic breakdown part as seen in the film but not heard on the original LP. Finally, "Do I Have To Do This All Over Again" is presented here in an even rawer take than is heard on the original LP. The song is too complex to be called garage rock, but it certainly rocks hard in any case. Highly recommended. words / d see