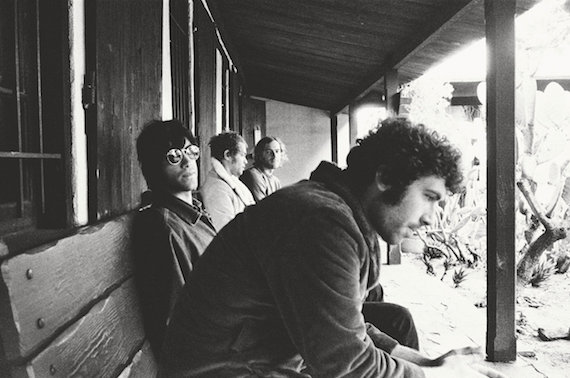 Welcome to Aquarium Drunkard's recurring Transmissions podcast. Today, we're launching a new mini-series in collaboration with the folks at Mexican Summer. Last month, we sent AD's Jason P. Woodbury to Marfa Texas to attend Mexican Summer's Marfa Myths Festival, a four-day, multi-disciplinary celebration of art in music in West Texas, which resulted in his essay, "There's No Such Thing As Nowhere."
While out there, Woodbury hooked up with a number of Myths performers to record interviews. For this episode, he sat down with the Los Angeles-based four-piece the Allah-Las, to discuss the group's record store roots, sound, and Reverberation Radio, their long-running online radio series.
Transmissions Podcast :: Allah-Las
Subscribe to the Aquarium Drunkard podcast on  iTunes  or via  RSS feed.
Dig into the podcast archives, which include interviews with Ryley Walker, Daniel Lanois, Damien Jurado, Eleanor Friedberger, Idris Ackamoor, Bonnie "Prince" Billy and more.