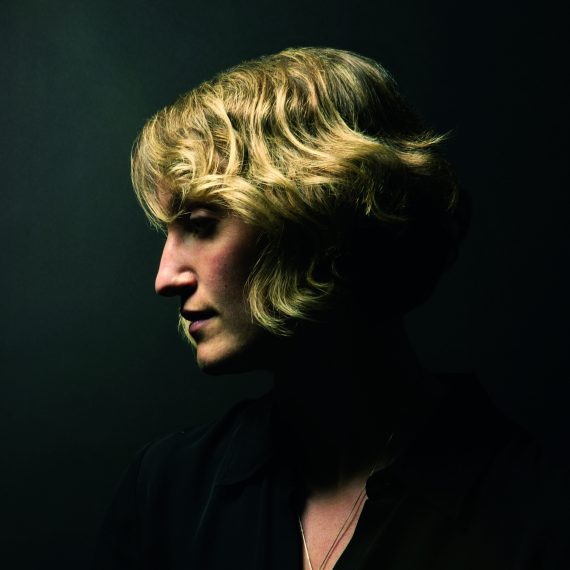 The songs of Kentucky singer/songwriter Joan Shelley have always centered on the beauty of subtle recognition, her lyrics filled with scents, changes in temperature, bird song, and slight rustlings. On her eponymous fourth album, Shelley sings mostly about about people and about their desires in relation to others. It's Shelley's most revelatory LP, an album designed to be listened to away from the noise of the world, or to provide that kind of space itself.
It's temping to call Shelley's songs "small." They press close and speak intimately. But with each album, they've expanded to the point they now hold massive truths. On album highlight "Wild Indifference," Shelley cuts like a finely sharpened blade through selfishness and carelessness with a grace no rebuke, hot take, or righteous indignation could hope to possess, directing a question at a character whose world is too small: "Ain't it lonely?" It's a simple and poetic display of human concern. It only takes three words for Shelley to say so much: one person isn't enough, we need each other.
Joan Shelley :: Wild Indifference
Joan Shelley was recorded with Jeff Tweedy at the Loft in Chicago. Shelley plays guitar, Dobro, baritone ukulele and sings, backed by her longtime guitarist Nathan Salsburg, James Elkington on piano, Dobro, and organ, Tweedy on bass and guitar, and his son, Spencer Tweedy, on drums and percussion. Together, they play sparse and deliberately. Even when things veer toward rocking – like on the Fairport Convention and Pentangle recalling "If the Storms Never Came" or the foreboding "I Got What I Wanted" – the band focuses on accentuating the richness of Shelley's words and song-craft. They share a vocabulary of Appalachian and English folk elements, interweaving careful but engaging accompaniment into the nooks and corners of Shelley's songs.
And what songs. Her discography is filled with remarkable compositions, but never a set so finely grouped together. "What words hold you in their sway," she asks on opener "We'd Be Home," and over the course of the album's 11 songs, her's never lose fail to captivate. Singing of doubts ("The Push and Pull"), need ("Pull Me Up One More Time"), and wanderlust ("Go Wild"), Shelley illustrates her themes with a light brush. On "Where I'll Find You," a shuffling cousin to "Harvest Moon," she sings with aching clarity the force of romantic desire: "I blamed the wind when my leg shook/But your eyes, that hungry look/It shot through me/Didn't you see?"
Joan Shelley is not only Shelley's best record to date, but her most necessary. It's a reminder that we are more connected than we imagine. There's an inherent braveness to the album, an unguarded quality that haunts and lingers long after the record finishes. These songs take up residence. You might find yourself coming back to them as you listen to the world – and the people – around you. "Yes, I can bear you," you might say, repeating Shelley's lyrics from "Even Though." "Yes I can bear it all." words/j woodbury