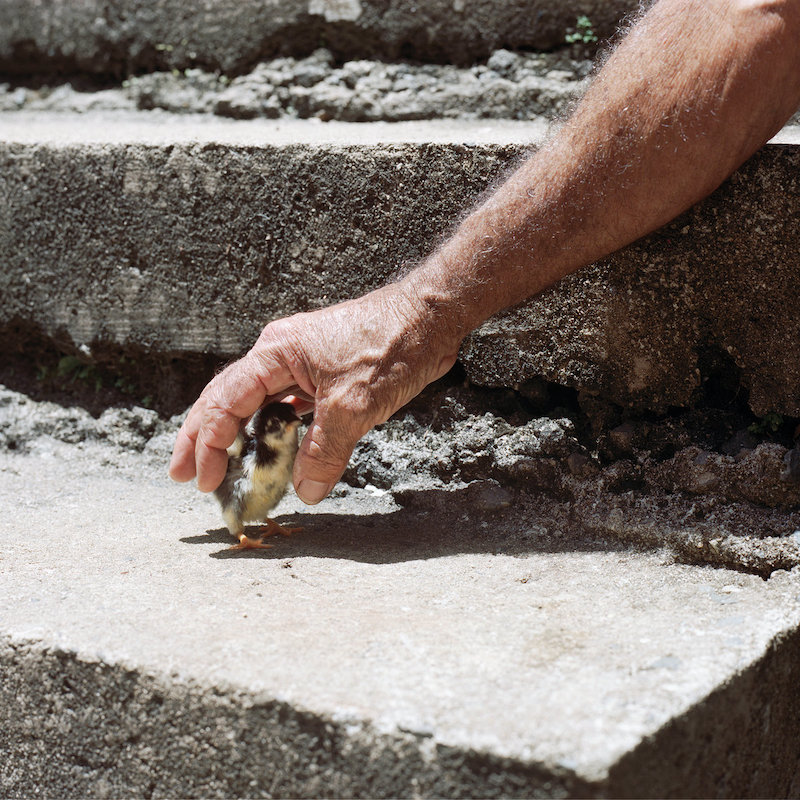 Big Thief's debut lp, Masterpiece, was one of the more subtly arresting releases of last year. Its gauzy, vaporous air, the songs' swooning and drifting colors – and Adrienne Lenker's hushed and heartfelt vocals – all coalesced into the essence of the record's understated effect.
At the center of that album is the wistful "Paul." A simple love song at its core, its quietly expansive center evokes a dark and absolute sentiment, an ode to starry-eyed lovers, hurricane riders and moonshiners alike, none of them going unheard, as Lenker's voice stands its ground amongst a swirling sonic wonder. An album highlight, the tune only hints at this band's ability to transport its listeners, leaving behind something overpowering, yet just out of grasp.

Enter one of Big Thief's latest: "Breathe in My Lungs." A testament to the ever-moving power of the b-side, this one arrives b/w "Mythological Beauty," one the first singles from the band's forthcoming lp. Here, we find the group at its most tender — Lenker's vocals both restrained and set free — each moment delivered with a thoughtful clarity and absolute resolution. And with a sparse arrangement — delicately picked guitar, sliding across the harbinger weight of undulating bass and elysian threads of echo — her voice and message carry with them the ability to dissolve your surroundings, leaving nothing but the song. She sings of holy lights, of a parent's sacrifice, of sacred promises and, ultimately, letting go. It's a welcome mystery, whether she's singing "Breathe in my lungs and I'll live in your arms" or "Breathe in my lungs and I'll leave in your arms." But, after all, can't they mean the same thing? words / c depasquale
Aquarium Drunkard is powered by its patrons. Keep the servers humming and help us continue doing it by pledging your support via our Patreon page.