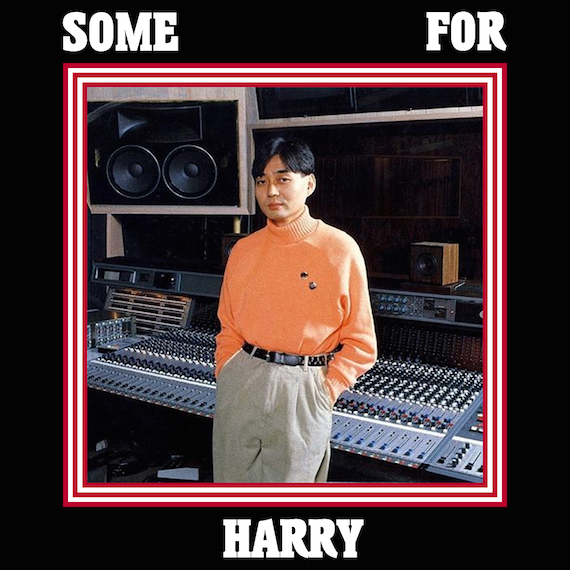 "It was really pure art. Pure art. Anyway, producing great works was the ultimate goal; we had eyes for nothing else. We heard nothing else. We still had no sense of society. There was no sense of the masses." – Haruomi Hosono
Here now, "Some for Harry," a celebration and glance at Haruomi Hosono: bass God of Japan, the in-demand producer, the confounding inventor, the soothe-singing crooner and social commentator; an hour of groove, freak-out, electronicalypso and beyond.
Excerpt from "Tube" w/ host Jools Holland — Interview with Harry Hosono, 1980.
Harry Hosono & The Yellow Magic Band — Shimendoka/四面道歌
Ayumi Ishida & Tin-Pan-Alley-Family — Watashi Jishin/私自身
Makoto Kubota & The Sunset Gang — Stardust/星くず
Harruomi Hosono — Merry Go Round
Miharu Koshi — L'acqua Sonora/天使に寄す
Haruomi Hosono — Bara To Yaju/薔薇と野獣
Harruomi Hosono — In Limbo
Harry Hosono — Hotel Malabar Ground Floor …Triangle Circuit On The Sea-Forest… (Excerpt from "Cochin Moon")
Haruomi Hosono — "Sports Men"
Towea Tei ft. Kylie Minogue and Haruomi Hosono — GBI (German Bold Italic)
Sandii — "Zoot Kook"
Sheena & The Rokkets — Ukabina Peach Girl/浮かびのピーチガール
Excerpt from "Tube" w/ host Jools Holland — Interview with Harry Hosono, 1980.
Swing Slow — "Western Boléro"
Masato Minami — Hateshinai Nagare ni Saku Mune Ipai no Ai (The Tropics)/果てしない流れに咲く胸いっぱいの愛
World Standard — "Country Sad Ballad Man"
Happy End — Hana Ichi Monme/花いちもんめ
Sachiko Kanenobu — Blue Fish/青い魚
Chu Kosaka ft. Harry Hosono — Arigato/ありがとう
Yellow Magic Orchestra — "Tighten Up" ("Live" on Soul Train)
Related: Aquarium Drunkard Mixtape Archives
Pssst…Aquarium Drunkard has launched a Patreon page, which allows readers and listeners to directly support our online magazine as it expands its scope while receiving access to our secret stash, including bonus audio, exclusive podcasts, printed ephemera, and vinyl records. Your support will help keep an independent cultural resource alive and healthy in 2019 and beyond.