"When the Europeans took blacks as slaves in the US, our ancestors brought their culture with them. They mixed their music with modern instruments, and created the blues, and that invented rock n roll, rhythm and blues, jazz, everything. The blues comes from here. We sing, we cry, and it brings you into a trance. We make Bori, we do Voodoo. Our ancestors brought this to the US. Little by little, it took in everyone." — Mona (né Abdoulaye Bouzou)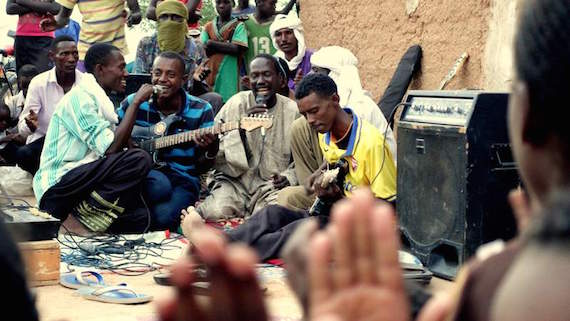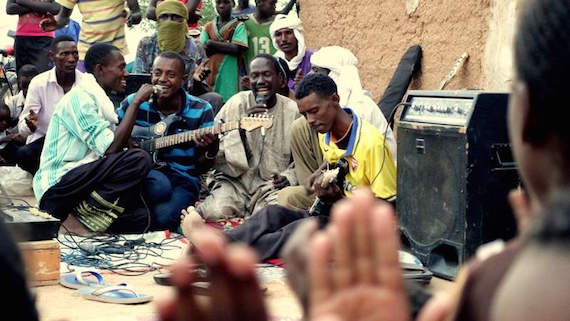 A long overdue update on some of the most incredible music released this year, so far — all from the incredibly robust and eclectic realm of modern-day Africa. The venerable Sahel Sounds, increasingly standing shoulder to shoulder with the Strut and Soundways labels, released two splendid, and wholly different, documents of new sounds coming out of West Africa earlier this year — one grounded in guitar-based field recordings, the other coming from a more experimental and electronic angle — patch working synthetic textures and organic sounds to mesmerizing effect.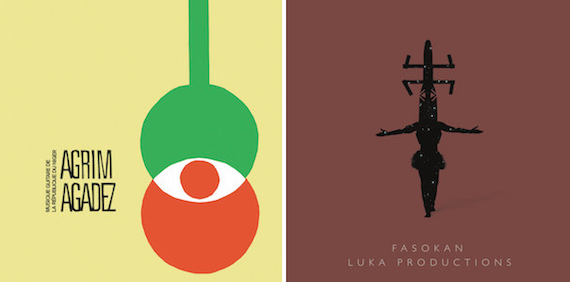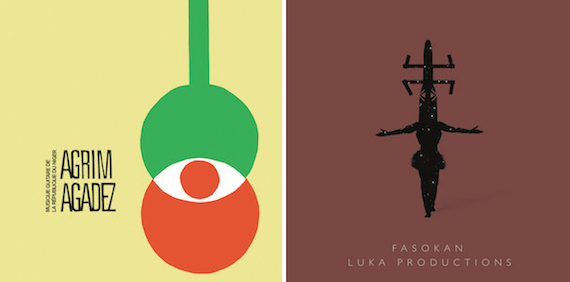 Let's start with the guitar record. A compilation of various guitar music, seemingly oozing out of every corner of Niger, Agrim Agadez is a testament to the infinite power of the unadorned and naturalistic recording process. Bringing together the likeminded contemporary passion of this musically dense and focal region, from musicians of all walks of life, the comp includes what the liner notes describe as everything from "bar bands of the southern Hausa land, pastoral flock owning village autodidacts, rag-tag DIY wedding rock musicians, to political minded folk guitarists." In other words, all the real shit. Hypnotic blues chants are redefined in the pure, unabashed harmony of Mohamed Karzo's "C'est La Vie," a platitude that feels less and less of a cliché with each passing day of this modern age. The raw and genuine power of these performances are not diminished, but rather, strengthened by the collection's eclectic nature — underscored perhaps most profoundly by the fact that the aforementioned life-affirming folk song is followed by an absolute blazingly ragged rendition of "Hey Joe," courtesy of Azna De L'Ader (the outfit of the above quoted Mona).
Then there's this other thing. What Sahel calls "one of the most left field recordings to ever come out of Mali," Fasokan is a densely textured dreamscape courtesy of Luka Productions, the moniker of rapper, producer, and multi-instrumentalist Luka Guindo. Easily one of the most interesting records to come across our ears this year, if not longer, Fasokan blends recordings of kora and balofan with synthesized percussion, flute, horns, and keys, with a meditative vocal whose hypnotic, tranquil energy merges with consuming currents of tropical rhythms and new-age experimental tones. It is a vibe truly unto itself, and a record that achieves one of the highest forms of musical expression — absolute entrancement. words / c depasquale
Luka Productions :: L'Excision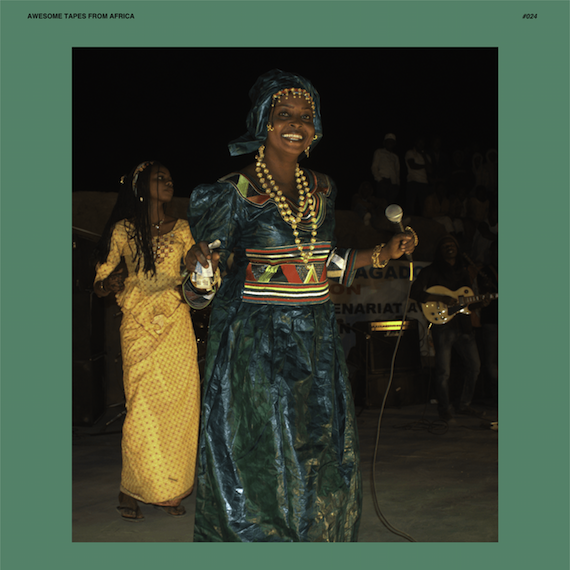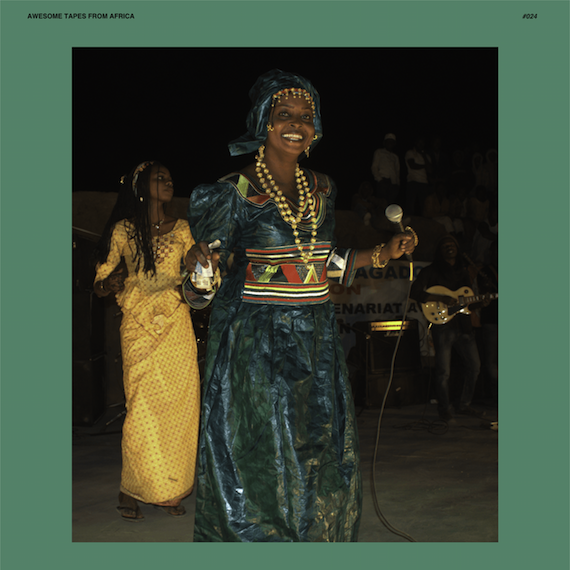 Post-Script: Sahel, which most certainly deserves a flurry of high-fives for what is looking like a banner year for the label, is certainly not the only contemporary output of modern African music deserving of our praise. Our friends at Awesome Tapes from Africa released an absolute smoker earlier this year from Peulh singer Awa Poulo, entitled Poulo Warali. Polyrhythms and rustic candor mingle in ecstatic liveliness, as Poula's impassioned vocals are lifted to greater heights by her bands accompanying flute, n'goni, calabash gourd hand percussion, and guitar — sometimes acoustic, sometimes with some ever-welcome distortion. As the label writes: "Shape-shifting layers of rhythm and woody overtones match Poulo's commanding voice in a jocular yet deliberate dance." Right on. This record is nothing if not a party and a sincere celebration of the fertile, cultural melting pot of its diverse origins and influences.
Yishak Banjaw :: Ageren Ayehuwat
Post-Post-Script: Ethiopian organist Yishak Banjaw granted the world with his first ever international release last fall, courtesy of the Senegal-based label Teranga Beat. Originally recorded in Banjaw's house in 1986, Love Songs Vol. 2 beckons the space-age synth hypnotics of fellow countryman Mammane Sani. Sentenced to obscurity for two decades in the wake of political and social instability, Banjaw's futuristic Casio spacescapes have been granted a second wave, by way of the continuing pulse of a vibrant reissue culture of World music, as in not just non-white music, but in the literal sense of music from the world over. Lost treasures of the past such as these continue to comprise the fabric of the present — and we as an entire people are all the better for it. Releases like all of the above are as important now as ever if we truly wish to reach an empathy and understanding without borders or prejudice. Journey on.