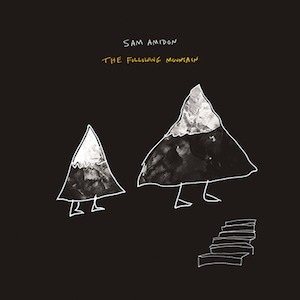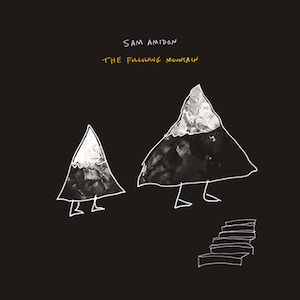 Sam Amidon possesses the traits of an archetypal American songster: fiddle and banjo mastery, as well as a lifetime spent among his repertoire of deeply rooted folksongs. His interpretations of traditional tunes and ballads are often expansive reworks that set his singular voice and deft accompaniment amidst a frontier of harmonically rich orchestrations or a chatter of burbling jazz. He radiates a wondrous enthusiasm like John Hartford, and channels the tuneful grit of Bruce Molsky.  Just as with those charismatic song-collector/performers before him, Amidon's most compelling and definitive instrument is his singing. His unmistakable voice makes a bald coo, delivered with composure, sans vibrato. It's akin to the high and lonesome sound, but with none of that idiom's aloof distance. Amidon sounds disarmingly present.   That quality is, perhaps, at the core of his art: the ability to transform something timeless into something present, to alchemize a well-worn melody into a beautiful, mysterious sound.
This idea extends to the formation of his personal canon. His repertoire of "folk" music is remarkable in that it extends to contemporary pop songs and can move convincingly from the traditional "Short Life of Trouble" to Tim McGraw's "My Old Friend" to R. Kelly's "Relief." Any distinction of authenticity between a communal folk song and a pop star's hit is eclipsed by Amidon's ability to pluck the essential sentiment and beauty out of his selection and send it billowing into the air, like making a wish with dandelion.
The Following Mountain  marks a departure for Amidon, however. It is his first record to focus on original material rather than interpretations of folk songs. Traditional songs had been the peaks from which Amidon surveyed the aesthetic expanse of his musical world.  The Following Mountain  is a new summit. It was largely improvised, the songs culled from an epic jam session with an eclectic cohort of players: free-jazz legend Milford Graves, percussionist Juma Sultan, saxophonist Sam Gendel, as well as Amidon's most frequent collaborator and mainstay of the NY improv scene, Shazad Ismaily.
In line with the folk ethos, Amidon has always been keenly collaborative. Most notably, the composer Nico Muhly has conjured ebullient arrangements for many Amidon renditions. On his most recent studio album,  Lily-O, Amidon worked with the guitarist Bill Frisell, the gentlest, prettiest player in the often-fiery free-jazz set. Both collaborations elicited a profound, harmonically complex Americana in the vein of Copland's mythic rodeo.  The old-time tunes–these well known traditional forms–are jumping off points for Amidon and his pals, but also sturdy, well-worn vessels to be filled with (new) contemporary meaning. This is important cultural work! It allows the artist to speak with and build upon a shared song that is transpersonal and transhistorical. But where Amidon's articulations of folk songs come alive are in his inspired nuance: a cracking warble in his voice, a slippery trill of his fiddle, a candid remark in the studio that sticks to the record. It is this ephemeral, improvisational sinew, however, makes up the  kernel of  The Following Mountain.  Amidon bypasses known forms (folk song/pop song) to conjure an "original" form through improvisation: the closest act to pure creation, to our mystical urge, to our divinity… It's a bit contradictory, but so is the nature of human existence.

The resulting record is earnest, loose, immediate, and, at times, ecstatic. The notion of jamming with friends to generate material is the most basic musical endeavor, yet there is a "beginner's mind" synergy to this approach that befits a heady interpreter like Amidon. "Like a child speaking to a stranger" he sings on the approachable single, "Juma Mountain."  "April," a 12-minute extraction from the ur-jam that begat the album's other songs, caps off  The Following Mountain  with a peek into this ensemble's collective unconscious. It's the scene atop the great mountain, where the musicians converse with gods through inspired, spontaneous composition.
Don't let the looseness fool you–these songs elegantly retain the aesthetic that Amidon has cultivated over his career, while exploding the imagined Americana that marked his previous musical adventures. I hear the Saharan desert blues as much Appalachian old-time in the loping melody of "Another Story Told," the harmonized guitar solo in "Fortune," and the polyrhythms that emerge on "Juma Mountain." Undoubtedly, one can identify all sorts of inspiration on The Following Mountain, but that is indicative of how the multitudinous, cacophonous nature of contemporary music infiltrates and haunts even the most extemporaneous moments.
Perhaps the way Amidon keeps from losing himself in these myriad influences is by asserting his voice: his natural, biological instrument. "Juma Mountain" coalesces around this mantra "what a voice, what a voice, what a voice, what a voice, what a voice I hear…" Inspiration lives in voice. Throughout this album–and at Amidon's live performances over the past few years–it sounds as if he is trying to talk to god by uniting his voice and instrument into a single timbre, fused into a melodic line. Best exemplified on "Ghosts" or the fiddle solo in "Another Story Told," we hear Amidon's breath sing in and out with his bow strokes, as if trying to combine two distinct sound sources like atoms in a collider. These are the moments I find most kinetic, transfixing, and transcendent–the ones that aspire to the devotional improvisations of, say, Nusrat Fateh Ali Kahn.
As such, The Following Mountain does more than reverse-engineer Amidon's past approach of reimagining folk songs. It pushes through the known quantities and traditions of folk music and comes out the other side transformed. It is the destination, the culmination of Amidon's musical conversations thus far. In celebration of the album's release, Amidon will conjure the tunes with Ismaily, Graves and Gendel once more for an exclusive performance at Union Pool on June 14th. words / a spoto