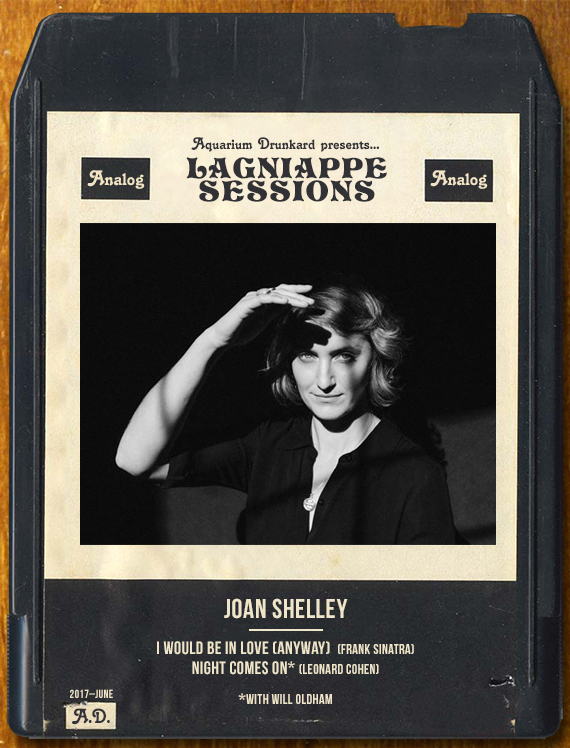 Lagniappe (la ·gniappe) noun 'lan-ˌyap,' — 1. An extra or unexpected gift or benefit. 2. Something given or obtained as a gratuity or bonus.
One of our favorite albums of the year, the self-titled Joan Shelley is not only the artist's best record to date, but her most necessary. High praise considering the impact of her previous work. Despite appearances, Shelley's selections for this installment of the Lagniappe Sessions are not entirely disparate. The Sinatra cover is culled from the much-obsessed over Watertown lp from 1970; an album penned by lyricist Jake Holmes, who said of the track "I guess it's that you can't regret where you are even if life takes you someplace where you don't want to be." A sentiment not unfamiliar to the Leonard Cohen oeuvre, Shelley's cover of Cohen's "Night Comes On" is aided on vocals by fellow Louisvillian Will Oldham — a tribute the two had previously worked up in a live setting late last year.
Shelley on her selections, in her own words, below . . .
Joan Shelley :: I Would Be In Love (Anyway) (Frank Sinatra)
I have always had a sweet-spot for Frank Sinatra. This song is from the album Watertown. It's a concept album that totally flopped, and I guess he never tried anything like it again. But it's the one studio album of his that I am in love with as a whole. The story is from the perspective of a man whose wife has left him, and the particulars are vague. It is devastatingly sad (and I say that with affection). But there are also these little lifts throughout, glimpses of compassion and resilience. This song in particular shimmers with that kind of farther-seeing love.
Joan Shelley :: Night Comes On (Leonard Cohen) ** w/ Will Oldham
There's a live performance in which Leonard Cohen introduces this song by saying "this is a song about everything." Many of his songs feel that way. Various Positions is my favorite album, just based on the writing. The arrangements are kinda wacky, and initially it didn't appeal to me. But I was house-painting one time and I put this on again in headphones. I ended up painting long into the night, listening over and over and over. It could have partially been the paint fumes. But this song is transfixing.
Lagniappe Sessions Archives / imagery via d norsen
Aquarium Drunkard has launched a Patreon page, which will allow readers and listeners to directly support our online magazine as it expands its scope while receiving access to our secret stash, including bonus audio, exclusive podcasts, printed ephemera, and vinyl records. Your support will help keep an independent cultural resource alive and healthy in 2019 and beyond.