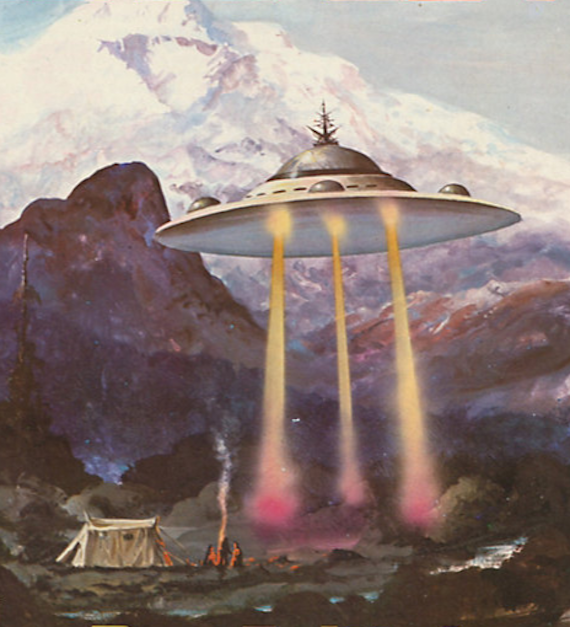 Built on a foundation of altered/mutated bass clarinet and synthesizer, the sound of Portland's Golden Retriever evokes vast expanses. Though the core of the project remains Matt Carlson and Jonathan Sielaff, those expanses get even wider with Rotations, the duo's forthcoming album. Out July 28 via Thrill Jockey, it features a maximized approach, incorporating the playing of a full chamber ensemble, with strings, reeds, pipe organ, piano, and percussion in concert with the duo's cosmic drones. Built from edited and collaged live sets from October 2015, commissioned by Portland's Regional Arts & Culture Council, Rotations offers a patient and often ecstatic examination of the nature of existence. Their Aquarium Drunkard mixtape finds them exploring similarly beautiful terrain.
Oren Ambarchi – Quixotism Part 5
Jim O'Rourke – The World
Angelo Badalamenti and David Lynch – The Pink Room
Roberto Cacciapaglia – Sei Note In Logica, Parte I
Arleta – Summer Night Dream
Yellowstone National Park – Field Recording
Harold Budd – As Long As I Can Hold My Breath (By Night)
Jlin – Erotic Heat
Alice Coltrane – Huntington Ashram Monastery
Seefeel – Spangle
The Necks – Aether
Morton Feldman – Rothko Chapel
Lorenzo Senni – Digital 'ˆž Tzunami
Giusto Pio – Ananta
Laura Mvula – Show Me Love
The Necks – Aether
Pssst…Aquarium Drunkard has launched a Patreon page, which allows readers and listeners to directly support our online magazine as it expands its scope while receiving access to our secret stash, including bonus audio, exclusive podcasts, printed ephemera, and vinyl records. Your support will help keep an independent cultural resource alive and healthy in 2019 and beyond.