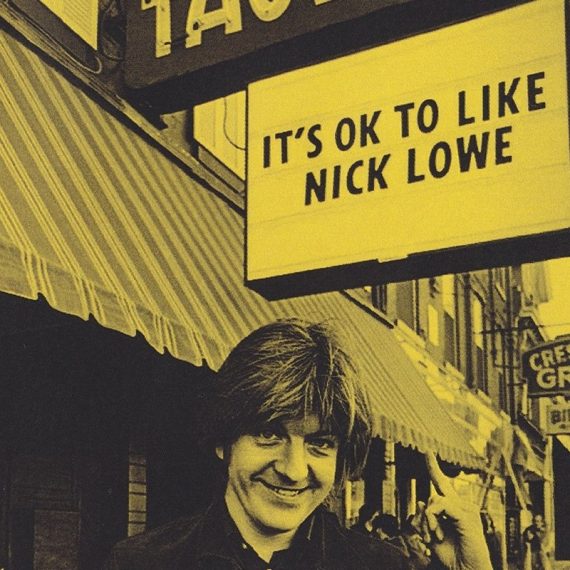 Welcome to Aquarium Drunkard's Transmissions Podcast, a recurring series of conversations with songwriters, authors, and creators about what drives their art. We're proud to share an interview with Nick Lowe this week. AD's Jason P. Woodbury talked with the producer, songwriter, and performer, who's made records with Elvis Costello, the Damned, Squeeze, Johnny Cash, and dozens more, and penned classic songs like "What's So Funny About Peace, Love, and Understanding," "Cruel to Be Kind," "I Love the Sound of Breaking Glass," "The Beast in Me," and many others.
On Friday, July 14th, Yep Roc Records releases the first in a series of reissues documenting Lowe's '80s era, beginning with 1982's Nick the Knife and 1983's The Abominable Showman, with the rest of his catalog through 1990's Party of One coming throughout 2017. The period saw the British rocker expanding his stylistic palette, exploring the ties between skiffle and country music. While his edges softened some sonically, his lyrical focus remained sharp, and songs like "All Men Are Liars" and "My Heart Hurts" point to the kind of songs that would bolster his late career renaissance in the early 2000s and up to present day. We reached Lowe from Nashville to discuss those records, his marriage to Carlene Carter, pub rock, punk rock, hanging out with Lemmy's pre-Motî¶rhead band Hawkwind in the early days, and a lot more.
Transmissions Podcast :: Nick Lowe
Subscribe to the Aquarium Drunkard podcast on  iTunes  or via  RSS feed.
Dig into the podcast archives, which include interviews with Eileen Myles, Strand of Oaks, Ryley Walker, Daniel Lanois, Damien Jurado, Eleanor Friedberger, Idris Ackamoor, Bonnie "Prince" Billy, and more.