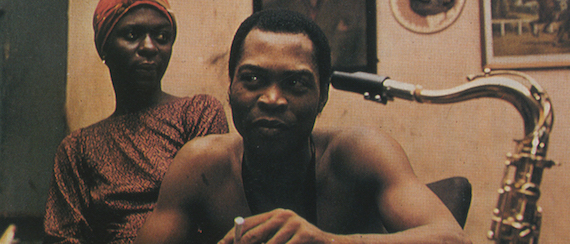 Clocking in at an incredibly potent 53 minutes, Music Is The Weapon was shot in Lagos in 1982 chronicling the Nigerian juggernaut that was Fela Kuti. Helmed by French director/cinematographer Jean-Jacques Flori, the film surrounds itself with the interchangeable music/politics that was Kuti's orbit. A weapon, indeed. Stream the documentary in its entirety, below.
Related: Fela Kuti, Feliciano dos Santos, Afrobeat & Western Interpretation
Aquarium Drunkard has launched a Patreon page, which will allow readers and listeners to directly support our online magazine as it expands its scope while receiving access to our secret stash, including bonus audio, exclusive podcasts, printed ephemera, and vinyl records. Your support will help keep an independent cultural resource alive and healthy in 2019 and beyond.