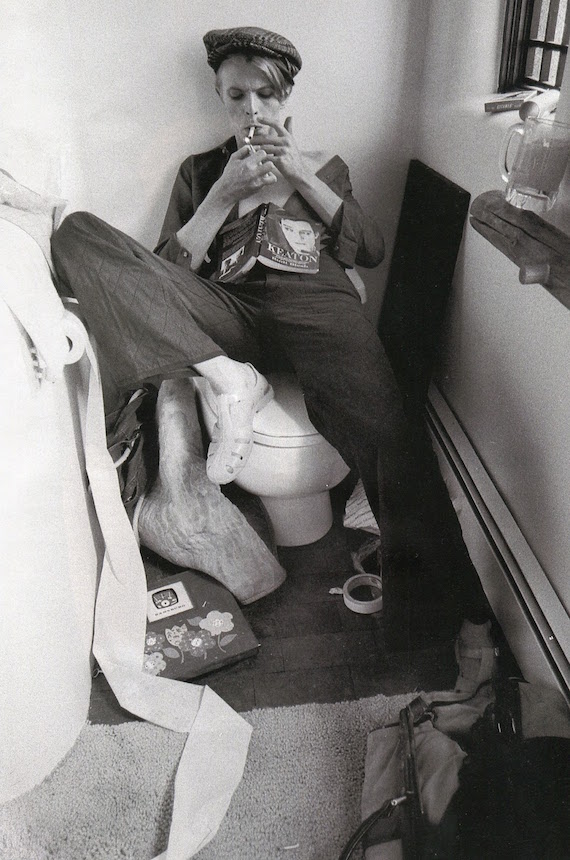 Folk / glitter / spaceman / plastic soul / mainstream pop icon and beyond,  David Bowie transcended – no matter the genre or medium. The following collage is comprised of an hour's worth of oddities and curios spanning a half century, unwashed and somewhat slightly dazed.
Peter And The Wolf
Chant Of The Ever Circling Skeletal Family
When I'm Five
I'm A Hog For You Baby
After All
Segue – Baby Grace (A Horrid Cassette)
Waiata
African Night Flight
Don't Sit Down
It's No Game (part 1)
We Are Hungry Men
The King Of Stamford Hill
Something In The Air
A Small Plot Of Land
Segue – Ramona A Stone / I Am With Name
Neukî¶ln
Over The Wall We Go
Volare
Little Fat Man (edit)
The Dirty Song
Little Toy Soldier
Requiem For A Laughing Gnome
Please Mr Gravedigger
Space Oddity
Segue – Algeria Touchshriek
No One Calls
Threepenny Pierrot
Babyfingers
Peter And The Wolf
Sue (Or In A Season Of Crime)
We Creep Together
Heroes Symphony
Blackstar (preview edit)
Related: David Bowie :: Two Hour DJ Set / BBC Radio One — May 20, 1979
Pssst…Aquarium Drunkard has launched a Patreon page, which allows readers and listeners to directly support our online magazine as it expands its scope while receiving access to our secret stash, including bonus audio, exclusive podcasts, printed ephemera, and vinyl records. Your support will help keep an independent cultural resource alive and healthy in 2019 and beyond.