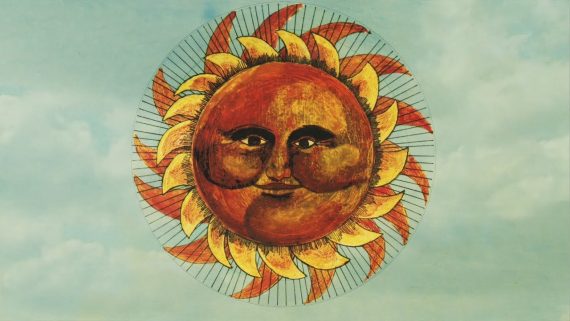 Ask the most dedicated followers of British folk rock about the most sought after lost classic of the canon, and you'll likely hear 1972's Bright Phoebus: The Songs of Mike and Lal Waterson cited as a holy grail. The work of two siblings, it followed the dissolution of their family band the Watersons. Mike and Lal assembled a massive cast to record the album, including sister Norma Waterson, Ashley Hutchings, much of the lineup of Steeleye Span, Martin Carthy, Richard Thompson and Dave Mattacks of Fairport Convention, and more. But it was released to little fanfare. Due to a manufacturing error, only 1,000 copies ever found their way into the hands of folk fans, many of whom were confused by the band's peculiar mix of avant-garde, country, folk, and psychedelia, and bewildered by the disillusioned and wounded lyrical sensibility.
But dedicated listeners kept Bright Phoebus alive, passing the album along around as a bootleg. It gained high profile fans like Stephen Malkmus, Billy Bragg, Arcade Fire, and Jarvis Cocker and Richard Hawley. Though the Lal and Mike both passed away (in 1998 and 2011, respectively) the album continued to grow in esteem. Recently, it was finally reissued by Domino Records, with great great taken to enhance its fidelity and expand its context (the new edition features demos and longform notes by scholar Pete Paphides).
One of the album's most vocal admirers is M.C. Taylor of Hiss Golden Messenger. It's one of Taylor's favorites, and it's not hard to hear a similar play between the elements of light and shadow in the songs of his forthcoming album, Hallelujah Anyhow, due out September 22 via Merge Records. AD spoke to Taylor at his hotel room outside of Portland, Oregon, where he was prepping for a set at Pickathon. Below, his thoughts on the haunting longevity of Bright Phoebus.
Mike and Lal Waterson :: Scarecrow"
M.C. Taylor: I got quite into British folk music in the early 2000s through a friend of mine named Michael Talbot who, he was younger than me, but he just had an encyclopedic knowledge, particularly of British folk music. I really liked the Watersons…you gotta be in it totally…you gotta have a dedication [to listen]…you've got to wanna be there at that place. That music speaks to me, their particular voices, there was something about them that I really felt compelling.
There was something that felt timeless about it, it was sort of biblical in that way. Then of course…I heard about Bright Phoebus, probably in 2005, I would say. I tracked a copy down. I actually have an original Topic pressing. I didn't realize until really recently that only 1,000 copies of that record actually made it out, because there were manufacturing issues and stuff with that record. I found a copy back then and there's something about that record that sort of put it in the same space that all of my favorite records exist in, which is that I didn't get it on first listen — or even the first 10 listens — but there was something that compelled me to keep going back to it.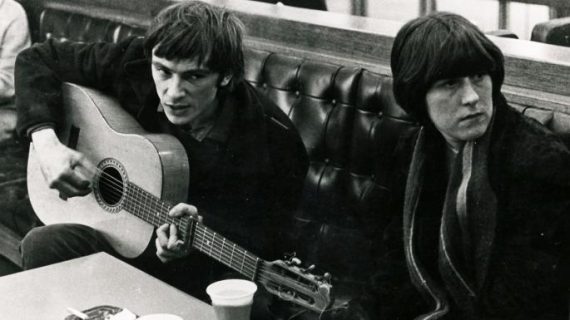 I think that those siblings had been working with traditional music for so long prior to the making of Bright Phoebus that sort of trad music, a cappella music, ballads, unaccompanied music, had become their toolkit. I hear Bright Phoebus as an incredibly personal record. That's the thing that always strikes me about it, is that although it has many markers of traditional music, it's a really a very internal record. I feel like there is a lot of deep, deep personal emotion in those songs. I think that's what kept me coming back to it, kept me listening to it, and keep me trying to internalize and understand that record for so long, is just because I knew there was something really deep there that would open up to me if I gave it enough time. That's the thing, that's a quality that exists in all my favorite records, it's that you've gotta work for it a little bit, you know what I mean?
Bright Phoebus is kind of an ugly record. It sounds intense. The fidelity of it is pretty intense. Lal and Mike Waterson's voices are not traditionally beautiful. When you hear a Pentangle record, everything is kind of in its place. Or when you hear Sandy Denny singing, that's beautiful. You can hear that and say, "That's a beautiful voice." When you hear Lal and Mike Waterson sing, it's a different sensation. It's raw. It's so raw.
It's a striking record — it's not something you can put on the background. You have to listen to it. There's something about the record that continues to give me something deep. I played a show, me and William Tyler actually, played a show with Martin Carthy, who is Norma Waterson's husband, but is in his own right an absolutely groundbreaking guitar player. He plays guitar on Bright Phoebus. The three of us played a show together in England, probably in 2012. We had dinner together and I was able to get him to explain to me exactly how they had made the record, and the feeling and vibe of it, which was kind of funny because Martin Carthy is a famous and recognized English guitar player. It must have been funny for him to get pumped for information about, really, at that point in time, a very obscure project. But he was happy to talk about it I think because all those guys that made the record love it and they were stunned when it got panned. They were just like, "What, this record we made is beautiful, it's so personal, why don't you like it?"
I can't believe that Domino was able to do it. It made me so happy when I heard they were going to be reissuing it. It sounds great. As a test, I A-B'd my original copy of it with the new master, and the new master sounds better. It sounds incredible. It's a beautiful portrait of something, of people trying to say something real. M.C. Taylor as told to/j woodbury
Give us a kiss. You can help support independent media. Aquarium Drunkard has launched a Patreon page, which allows readers and listeners to directly support our online magazine. Patronage includes bonus audio, podcasts, printed ephemera, and vinyl records.