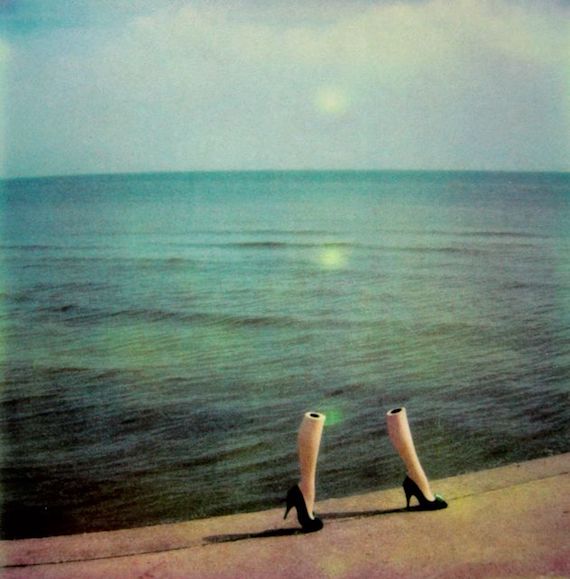 Aquarium Drunkard presents Head + Soup, a 120 minute pan-global mî¶bius strip of sound spanning genre, tone, and era. Brewed by Peaking Lights, who self-released the double lp The Fifth State of Consciousness in June, the following is something akin to aural hypnagogia. The in sound from way out.
Charles Webster – Sweet Butterfly
Lena Platonos – Aimatines skies apo apostasi
Silent Riders – I See You (Dennis Bovell)
Myra Davies & Gundrun Gut – Beach Siberia
A.T.T.O.X. – Time Is Like A Whale
Stabil Elite – Endecomputer
Trio Balkana – Lalala
Barrio Lindo – Na Rua
Karamika – Ton
Martha & The Muffins – These Dangerous Machines
Max Berlin – Elle Et Moi
Tommy Mandel – Let Me Destroy You
Harmonious Thelonious – Sans Ecole
Takuya Matsumoto – Drafting Under The Stars
Adriano Celentano – Prisencolinensinainciusol
Elkin & Nelson – Jibaro
Bene Gesserit – Kidnapping
Antoine, Kogut, Nico – Jungle Dweller
Liasons Dangereuse – Los Niî±os De Parque
2 Belgen – In The Night
Kuniyaki Takahashi – Afric Univers
&me – Everless
Shriekback – Clear Trails
Marco – I'm Coming Home
Little John – Prisoner In Love
Horace Andy – Love Hangover
Related: Aquarium Drunkard Mixtape Archives
Aquarium Drunkard has launched a Patreon page, which allows readers and listeners to directly support our online magazine as it expands its scope while receiving access to our secret stash, including bonus audio, exclusive podcasts, printed ephemera, and vinyl records. Your support will help keep an independent cultural resource alive and healthy in 2019 and beyond.