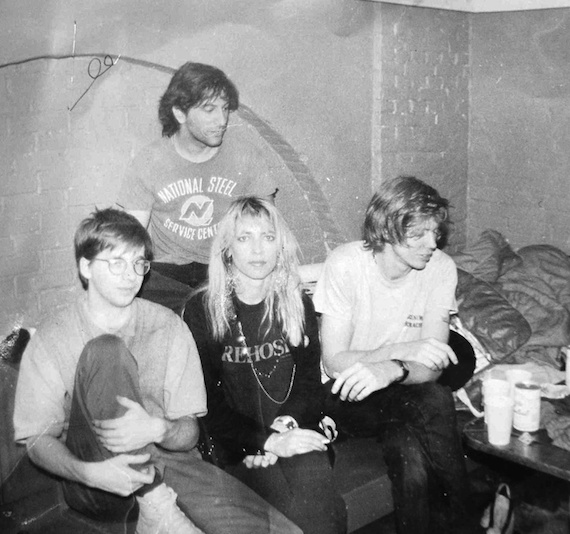 Sonic Youth vs. The Fall. In October of 1988 Sonic Youth paid a visit to the  John Peel show on BBC Radio 1 a week before the release of Daydream Nation. Having recorded with Peel just two years prior, the group used the '88 session to pay tribute to UK post-punk godheads The Fall.
Kicking off with a jagged "My New House" (via The Fall's 1985 lp This Nation's Saving Grace), Sonic Youth imprint their own brand of babel strewn across the four covers…including a take on the Fall's own rendition of the Kinks' "Victoria". Meta, indeed!
Sonic Youth :: My New House (Peel Session)
Sonic Youth ::  Rowche Rumble (Peel Session)
Sonic Youth :: Psycho Mafia (Peel Session)
Sonic Youth :: Victoria (Peel Session)
Related: Sonic Youth :: Brixton Academy, London 1992
For heads, by heads. Aquarium Drunkard is powered by its patrons. Keep the servers humming and help us continue doing it by pledging your support via our Patreon page.