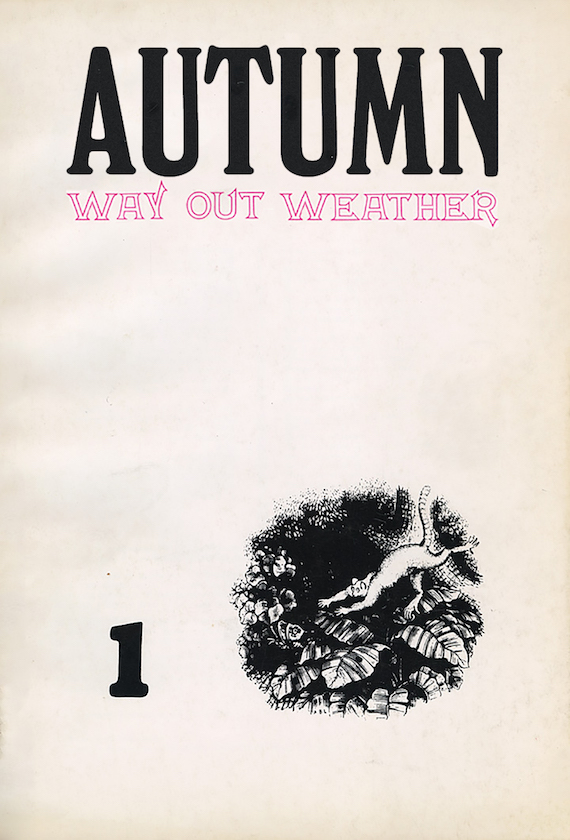 Woodsmoke, buffalo check and the crunch of broken pine needles underfoot — the tiny death that is Autumn. And not unlike its spiritual cousin, our Indian Summer mix, Way Out Weather is best played at night with the windows down. Proceed . . .
Krano – Mi E Ti
Ryley Walker – Everybody Is Crazy (Amen Dunes)
Kacy & Clayton – The Siren's Song
Joan Shelley – Over And Even
Meg Baird – Counterfeiters
Jennifer Castle – Sailing Away
Steve Gunn – Way Out Weather
Anna St. Louis – Fire
Jana Hunter – A Bright-Ass Light
Angel Olsen – The Sky Opened Up
Sweet Tea – If I Were A Carpenter
Heron Oblivion – Beneath Fields
Related: Aquarium Drunkard Presents: Indian Summer — A Mixtape
Pssst…Aquarium Drunkard has launched a Patreon page, which allows readers and listeners to directly support our online magazine as it expands its scope while receiving access to our secret stash, including bonus audio, exclusive podcasts, printed ephemera, and vinyl records. Your support will help keep an independent cultural resource alive and healthy in 2019 and beyond.