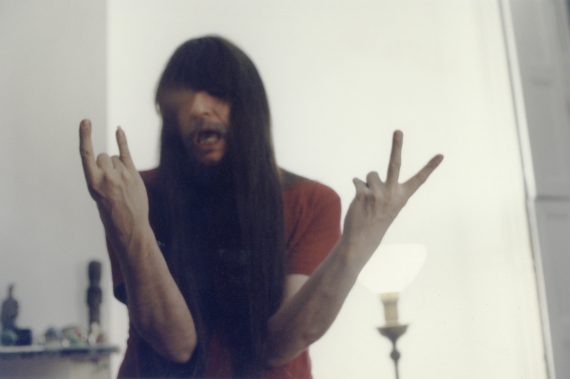 Welcome to Aquarium Drunkard's recurring Transmissions podcast. In the first half of this month's episode, we tune into a discussion with Paul Major, legendary record dealer and frontman of Endless Boogie.
Earlier this year, we published an interview with Major and he played selector on the Aquarium Drunkard Show on Sirius XM, pulling out rare psych, private press oddities, and much more. He's the subject of a new book, Feel The Music: The Psychedelic Worlds of Paul Major, and the compiler of an accompanying soundtrack, Feel the Music Vol. 1, both out on Anthology. The book compiles scans of Major's rare record catalogs, which featured his hallucinatory music writing, alongside essays by his friends, bandmates, and collaborators. In all, the book and soundtrack illustrate Paul's attraction to "real people" music and testify to his desire to share the weird music and ideas that turn him on.
Transmissions Podcast :: Paul Major / Favorite Reissues of 2017
In the second half of the show, Aquarium Drunkard founder Justin Gage and co-host Jason P. Woodbury explore the sound of ten of their favorite reissues of 2017, including Jackie Shane, Outro Tempo: Electronic And Contemporary Music From Brazil 1978 – 1992, crucial Pharoah Sanders titles, Acetone's 1992-2001, Alice Coltrane, and more. Check out the full list of reissues after the jump.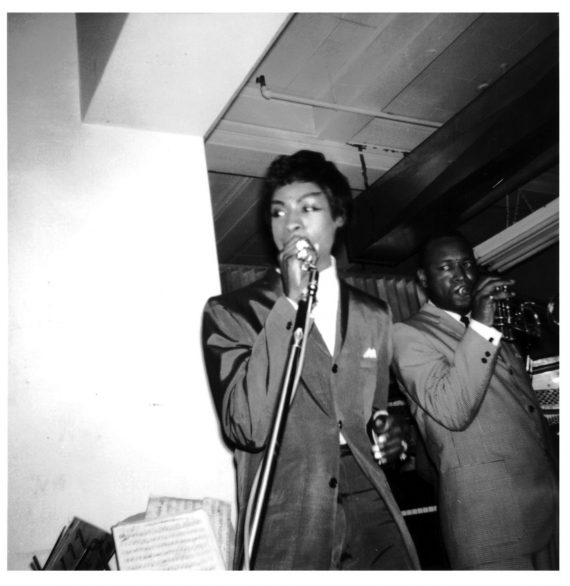 Outro Tempo: Electronic and Contemporary Music From Brazil 1978-1992
"This alternative vision not only fuses jazz, ambient music, and minimalism with indigenous roots, but also naturally evokes the spirit of Tropicî¡lia, a fertile movement of its own, and one whose oceanic guitar meditations find themselves awash in synthesizer and chant…Fearless and bold, Outro Tempo truly offers sounds unlike any heard elsewhere. It's escapism born out of a difficult history, but one that offers an intrinsically positive emotional spirit.
Midori Takada :: Through the Looking Glass
"The four-song suite sweeps across organic and lucid sonic landscapes and feels more classical in its experimentation. Its tranquil, nature-breathed opener, "Mr. Henri Rousseau's Dream," features birdcalls amongst rippling wooden percussion and crystalline cymbals. Summoning woodwinds fall into harmony with the birds, startling in its unexpected synthesis and graceful cosmic beauty."
Alice Coltrane Turiyasangitananda :: The Ecstatic Music of Alice Coltrane Turiyasangitananda
"Recorded between 1982 and 1995, this material is devotional and functional – it was largely written for the ashram's services, with vocal chants and propulsive percussion accompanying Alice's Wurlitzer and synth playing. But it still feels very personal, as Coltrane looks both to Eastern modes and gospel traditions to create a wholly unique, heavily spiritual sound. Ecstatic isn't even the half of it."
Even A Tree Can Shed Tears: Japanese Folk & Rock 1969-1973
"As an introduction and primer to the genres it addresses, Even a Tree leaves a listener clamoring for more from its host of artists. As a master-mixtape, it creates an aesthete and palette that lends itself to repeated listens. And as a historical document exploring a single five-year period, it elicits near-non-stop supplemental web searches, deep dives and YouTube k-holes."
Grateful Dead :: Cornell 5/8/77
"Most requested show ever, UFOs and the CIA, Betty Board here and gone and back again, a box set, Plangent Process, and a book. All for one Sunday night…go figure!"
Yoko Ono:: Fly/Approximately Infinite Universe/Feeling the Space
"That idea, of implement informing expression, hovers over the three albums comprising Secretly Canadian and Chimera Music's second wave of Ono reissues: Fly, and 1973's Approximately Infinite Universe and Feeling the Space. Like the first entries in the reissue campaign, Two Virgins, Life With the Lions, and Plastic Ono Band, these records help place Ono's pioneering music in proper context, but even more so than those recordings, this trio finds Ono and assembled players utilizing more or less traditional song forms. With these familiar sonic "tools" in hand, Ono created some of her most accessible work, exploring themes of feminism, wounded love, loss, and humanism via aggressive spiritual creation."
"India is a subtle yet revolutionary statement, one in which Costa stands her ground by remaining her uncompromising self. Brave, generous, and genuine, the nine performances marvel across the record like Vaganova ballet. Groundbreaking, îndia boasts a sense of elegant futurism, one that includes the proto-new wave defiance of 'Relance;' the graceful swoon of bossa-nova spells 'Da Maior Importî¢ncia and "Desafinado;' and the art-rock fusion of 'Passarinho' and 'Pontos de Luz.' A consummate interpreter, Costa treasured the material of her peers and predecessors with an adventurous sense of gratitude and wonder. The results were, however, always unmistakably her own."
"The trio's music, a heady mix of surf, country, exotica, hillbilly spirituals, and slow-motion indie rock, pulled from thrift store LPs and adhered to its own logic. Hadley, Lightcap, and Lee listened to music deeply, searching for elements beneath the surface. The band searched for psychedelic qualities in unlikely places, turning up lysergic textures in mood music, Tiki kitsch, and Charlie Rich record. Coupled with the foundational influences of the Velvet Underground, Brian Eno, Steve Reich, and Al Green, this strange blend takes time to reveal itself. Some patience is required approaching Acetone's music. Lee's voice seems to float out of the speakers, his bass locked into meandering grooves with Hadley's meditative drums and Lightcap's tremolo and reverb-drenched guitar. Like its contemporaries, Low, Souled American, and Mercury Rev, Acetone created music that deconstructed and protracted rock & roll templates."
Pharoah Sanders :: Tauhid / Jewels of Thought / Deaf Dumb Blind (Summun Bukmun Umyun)
"Throughout his remarkable run in the late 1960s and early 1970s, Pharoah Sanders offered an alternative to the fear and loathing that consumed the world–and much of the music–around him. These three records don't shy away from dissonance, and Sanders frequently pushes his horn to its limits with sincerity. This was radical music in its day, and it remains radical, but it's by virtue of proving that aesthetic and moral radicalism aren't the sole property of dissonance, pessimism, or hardboiled realism. The music Pharoah Sanders made in this period isn't concerned with resolution; it just continues to unfold."
Collecting the transgender soul singer's 45s and a live set from 1967, Any Other Way is a testament to soul music as vehicle for freedom and liberation. Originally from Nashville, Tennessee, Shane made her mark up in Canada, where her raw, soulful sound took root. It's a sly, funny, heartbreaking, and moving collection, absolutely essential listening.
Dig into the podcast archives, which include interviews with Eileen Myles, Strand of Oaks, Ryley Walker, Daniel Lanois, Damien Jurado, Eleanor Friedberger, Idris Ackamoor, Bonnie "Prince" Billy, and more.