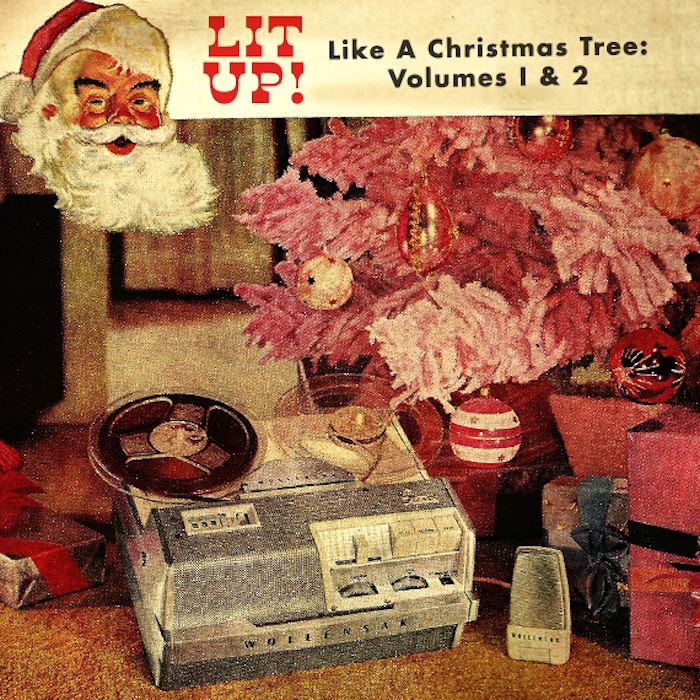 Ah yes, go ahead and inhale the fecund ether of the season. Lit Up Like A Christmas celebrates the, er, other side of seasonal tidings – holiday esoterica from the far corners of vintage jazz, twang, fuzz, scuzz, r&b, blues, country, garage, lounge and beyond. And by beyond, we mean Sun Ra doing a Christmas song.
Stuff your stockings and have a nip of this nog, below . . .
Lit Up Like A Christmas Tree: The Eggnog Is Spiked (spotify)
'Tis the season! Help directly support Aquarium Drunkard via our Patreon page. As we're not backed by any corporate goblins, your support will help keep an independent cultural resource alive and healthy in 2020 and beyond.