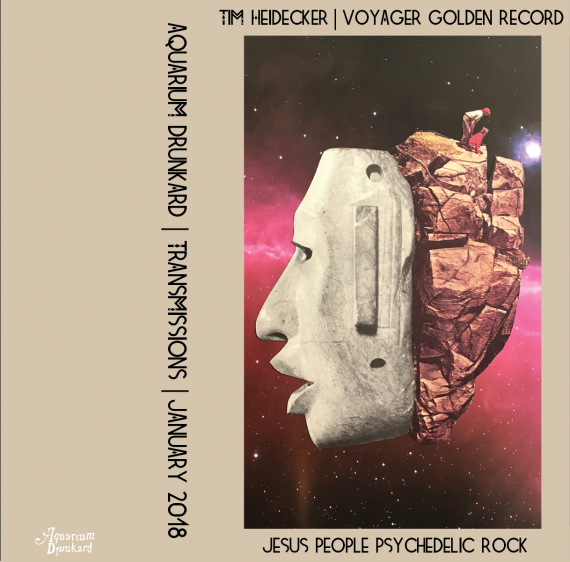 Welcome to the January installment of Aquarium Drunkard's recurring Transmissions podcast, a series of interviews and audio esoterica from Aquarium Drunkard. For our first episode of 2018, we explore three unique stories. First, we dive into the story of Ozma Records' new reissue of the Voyager Golden Record. Launched into outer space in 1977 onboard the Voyager space probes, the Golden Record was a sort of cosmic mixtape, designed by a team led by Carl Sagan and Ann Druyan as a representation of life, arts, and culture on Earth. We spoke to co-producer David Pescovitz of Boing Boing from his office at the Institute For the Future about how this new reissue allows us to more fully understand the scope of the Golden Record –and what it has to say to listeners today.
Then, we sit down with comedian, writer, and musician Tim Heidecker. Best know for his work on Tim and Eric Awesome Show – Great Job, Decker, and films like The Comedy, Heidecker is an extraordinarily busy guy: he recently finished The Trial of Tim Heidecker, a part of his meta-comedy saga On Cinema with Gregg Turkington – AKA Neil Hamburger. He's also got a recent album out, Too Dumb for Suicide, a collection of songs about the president. We dive into his strange, sometimes confusing world.
And finally, we close out the show by shining a light on some of our favorite mixtapes from the Aquarium Drunkard archives, The End is at Hand collections, a four-volume series of super-obscure, often private press, outsider psychedelic guitar and folk music from the '60s and '70s centered around the Jesus People Movement. We're joined by BlackForrestry – Josh Swartwood and Doug Cooper – who put these mixes together, to investigate the roots and feral faith of these "Jesus Freaks," whose apocalyptic visions shimmer throughout these mixtapes – and whose faith still speaks to Josh and Doug.
Transmissions Podcast :: Voyager Golden Record/Tim Heidecker/Jesus People Music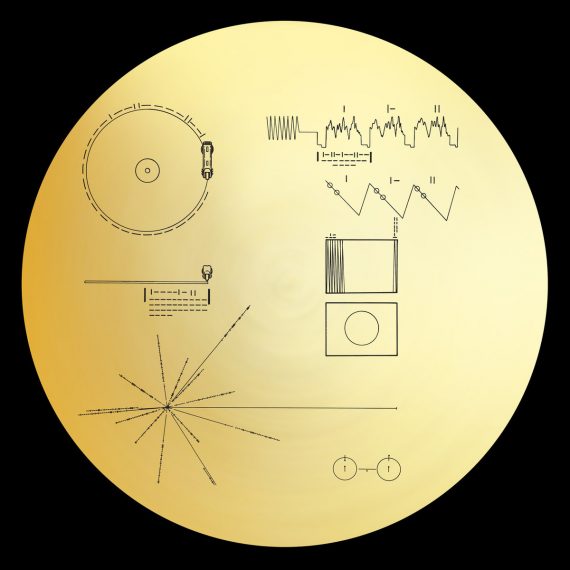 In 1977, NASA launched two spacecraft – Voyager 1 and Voyager 2, into outer space. On board each was a Golden Record, containing a message for any intelligent lifeforms that may encounter the craft about the people of Earth, a sort of interstellar mixtape, featuring sounds of Earth – from birds, babies crying, and a kiss – to Bach, Beethoven, Chuck Berry, Blind Willie Johnson, and many more. These records were the work of a dedicated team, including astronomer and author Carl Sagan, SETI founder Frank Drake, writer and novelist Ann Druyan, science journalist Timothy Ferris, designer Jon Lomberg and artist Linda Salzman Sagan.
This year, a reproduction of that record hits record stores via Ozma Records. Featuring a hardcover book and 2xCDs or 3xLPs, it's a beautiful piece of work – a tribute to an imaginative piece of art that symbolizes the best of Earth in the far reaches of interstellar space. We're joined today by co-producer David Pescovitz of Boing Boing and Institute for the Future explains the vision, and how "When people hear the story for the first time, it's a moving story…it's a reminder I think of what humanity can accomplish when we're at our best and it embodies a sense of hope and possibility…"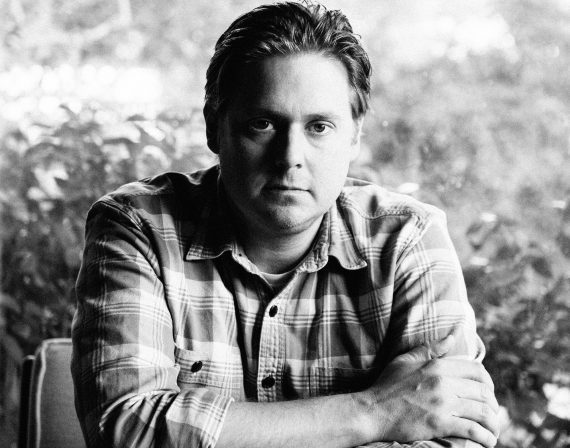 It can be tough to know who the "real" Tim Heidecker is. Even when he's not performing alongside his partner Eric Wareheim, the comedian often plays a character named Tim Heidecker – whose general "vibe" isn't unlike the actual Tim Heidecker. Recently, Aquarium Drunkard's Jason P. Woodbury headed over to the Absolutely offices in Los Angeles, where Heidecker records his Office Hours podcast, to explore the threads that run through his work and the pervasive comedic influence of Donald Trump on his work, how music and comedy intersect for him in the work of Randy Newman and the Beatles, and how being the "real" Tim Heidecker has offered him new creative platforms. "This kind of goes in the opposite direction of what I've normally done, which is present this character to the small world that pays attention, and then that became interesting to me. That felt like a left turn…"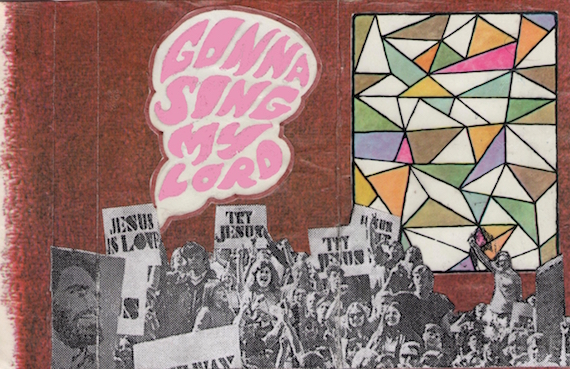 In the late 1960s, as the counterculture was expanding, and eventually, imploding, a new strain of Christianity emerged: the Jesus People Movement. Often practiced by longhaired disciples, this Evangelical movement had its own music, which incorporated elements of psychedelia into its gospel message. This music is the subject of a three-volume mixtape series on Aquarium Drunkard: The End Is at Hand. In the beginning, this music was distributed on small labels or privately pressed, but eventually, this scene grew into the contemporary Christian music genre, a far glossier and pop-focused outgrowth. But the best of these early, homespun recordings tap into something devotional — music made by the faithful to reach the faithful and doubters alike. We're joined by the guys who assembled these tapes for Aquarium Drunkard, Josh Swartwood and Doug Cooper, to unpack the "experiential and mystical" elements of the Jesus Freaks, and what draws them to the "wild, raw, and real" sounds of their music.
Download: The End Is At Hand: Volume One // Volume Two // Volume Three and Volume Four
Subscribe to the Aquarium Drunkard podcast on iTunes, on Spotify, or via the RSS feed.
Collage image by Michael J. Hentz; Tim Heidecker photo by Carra Robbins.
Dig into the podcast archives, which include interviews with Eileen Myles, Strand of Oaks, Ryley Walker, Daniel Lanois, Damien Jurado, Eleanor Friedberger, Idris Ackamoor, Bonnie "Prince" Billy, and more.