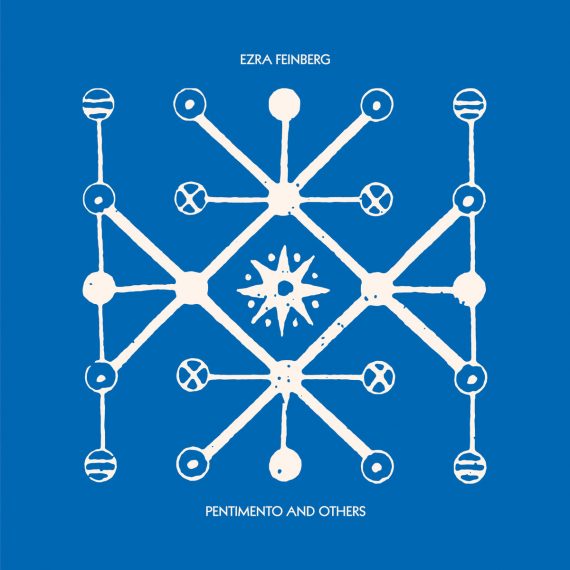 Ezra Feinberg's Pentimento and others is an album that demands you shut your eyes and submit to the drift.
Sometimes  a title doesn't tell you anything useful about a record. Other times, it's a clever nod to what the listener  might expect to hear — or even an instructive suggestion of how they should attempt to hear it. A term borrowed from art history, a pentimento is "an alteration in a painting, evidenced by traces of previous work." The word is also Italian for repentance. All of which is to say, it places this album – his first solo effort, out February 2nd on Related States – squarely in the latter category.
Feinberg is formerly of psychedelic pop/rock band Citay, alongside longtime collaborator and producer Tim Green (Nation of Ulysses, The Fucking Champs, production on Comets on Fire, Joanna Newsom). With Green manning the boards once again, traces of previous Feinberg's past work are evident throughout, the meditative riffs of "God Sized Hole" and "Pentimento" offering but two examples. But this record is wholly its own beast, in part because he's decided to make each track instrumental, but emotionally too – Feinberg left San Francisco for Brooklyn, started a family, lost a close friend and early artistic mentor to cancer. These things will change you and the Feinberg who has resurfaced here is perhaps a bit more measured than the Feinberg of yore, working within melancholic ambience as much as Terry Riley-esque minimalism and '70s psychedelia. "Sweater Weather" is a cool breeze on a foggy day, "Kernel and Shell" is the camaraderie of handclaps and sun-warmed flute, "The Sensory Floor" is starlings in flight, cohesion without collision.
On the final track, "Experience Near," the soaring pedal steel of Pete Grant (Grateful Dead, Guy Clark, Tim Hardin) brings the textured meandering to its most tranquil conclusion. All throughout, Feinberg traces a gently cosmic path that one can't help but want to follow him carefully, leisurely down. words/a gavrilovska
Aquarium Drunkard is powered by Patreon, which will allow readers and listeners to directly support our online magazine as it expands its scope while receiving access to our secret stash, including bonus audio, exclusive podcasts, printed ephemera, and vinyl records. Your support will help keep an independent cultural resource alive and healthy in 2020 and beyond.