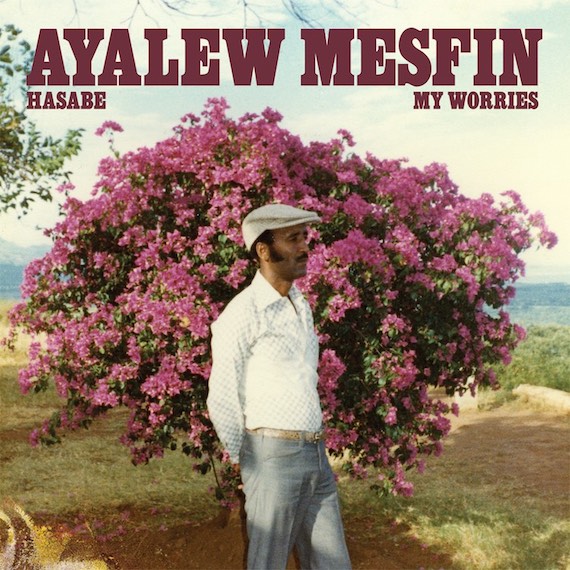 A long overdue collection of East African Ethio-groove and funk.
With Hasabe (My Worries), Now Again Records, in collaboration with Vinyl Me Please, make the case for Ayalew Mesfin's place among Ethiopian musical heavyweights Mulatu Astatke, Mahmoud Ahmed, and Alî¨mayî¨hu Eshî¨té. Though Mesfin's music appeared several times throughout Buda Musique's long-running î‰thiopiques compilation series, Hasabe marks the first time the artist's work has been properly compiled and catalogued.
Speaking with co-compiler Cameron Schaefer of the project's roots, Schaefer notes, "sitting in Ayalew's living room while he explained the incredible journey him & his music had taken was one of those moments where music appreciation leaves the theoretical…we knew we had to tell this story and preserve a key piece of Ethiopian music history over 40 years in the making." Now Again's Eothen Alapatt adds, "Ayalew's music came to me in fits and spurts — a 45 carried to Greece by a flight attendant on Ethiopian airlines, an MP3 emailed to me by a friend with better record-finding luck than me. As I began to listen to all that I'd collated, it became obvious that his '70s recordings were good enough to stand on par with all of Ethiopia's legends. And, when it came to the blending of funk, soul, psychedelia, and Afro-beat with Ethiopian folkloric rhythms and melodies, Ayalew and his Black Lion Band stood peerless."
Ayalew Mesfin :: Libe Menta Hone (My Divided Heart)
Aquarium Drunkard is powered by our patrons. Help us continue doing it by pledging your support via our Patreon page.