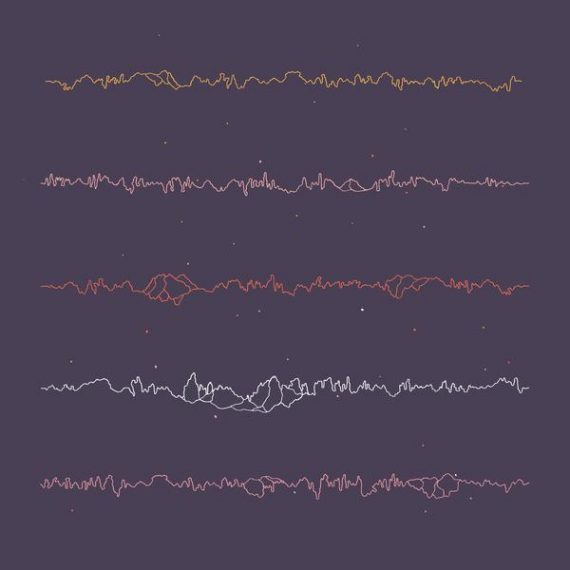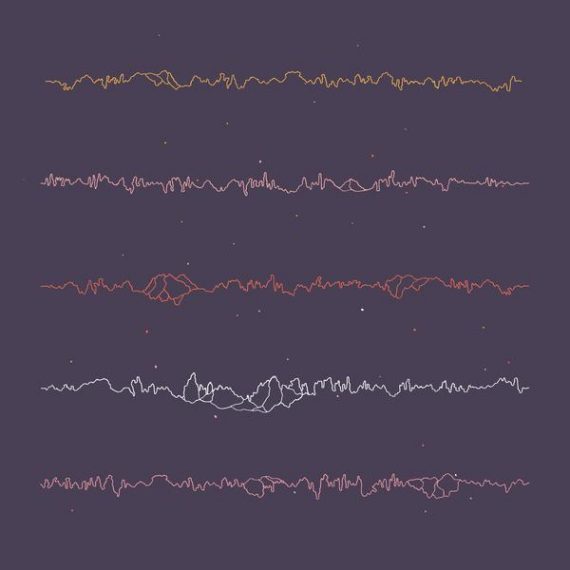 It's been a minute, but Oneida is back. On March 9th, Joyful Noise releases Romance, following the long-running New York combo's 2016 collaboration with Rhys Chatham and A List of the Burning Mountains, released way back in 2012, which practically feels like decades ago in this hyper-accelerated timeline we've stumbled into. But the new record doesn't sound rusty, finding drummer Kid Millions, organist Bobby Matador, and guitarist Shahin Moita tearing through a set of songs that oscillate between lurching fury, flickering electronics, and spinning textures. It's a scattered outing, but Matador says there's never been one single, set way for Oneida to make a record, and in that way, Romance's varied offerings feel of a piece with the band's discography.
"I'm not sure Oneida would agree that in our case there's such a thing as a standard formula for making a record," Matador says. "That may be true in a broader sense for other bands, but our process has always varied widely and been approached without preconception. Sure, Romance was a product of Mally's tacos and posole and Peruana Woodhaven chicken and plantains, as well as one of the most insane paellas ever presented to a band staying on a Catalan horse farm — literally cooked by a little old lady! — but it's not as if the Polish Platters that fueled Secret Wars, or the whole salmon we poached during Come On Everybody Let's Rock, or the Radagast weisswursts and pretzel rolls of Rated O are any more 'standard,' you know? You can go all the way back to 1997 and the desperate Guytina's wings and Silver House dumplings that fueled A Place Called El Shaddai's and not find a pattern or a recipe for Oneida's music — except obviously sopes and tamales for breakfast at Grand Morelos, and that shit is no different for Romance. And we like it that way."
That peculiar combination of ingredients extends to director SR Palm's video for Romance highlight "It Was Me." Built on quizzical foundations, it's something of a spoof or parody of the "unofficial fan videos" you can find scattered across YouTube.
"Shortly after I moved to NYC, I found a CD of the Dawson's Creek Soundtrack in a box at a bus stop," Palm says. "A discarded relic from a simpler time. Obviously, I had to rescue it — not to listen to, just to have. I guess I sensed it would one day serve a new purpose? I also struggle with hoarding tendencies.
Fast forward "about eight years," to when Palm found herself on a mission to clear out some space.
"I'd recently found the CD again whilst on a mission to get rid of stuff (working on those aforementioned hoarding tendencies), and knew it was time to find it a loving home," Palm says. "To be weird and funny, I brought the CD over to my friend Alex's place and left it in the bathroom. It was exhilarating to imagine the moment she'd find it. (My friend Alex is a fellow fan of the series, and also a savant with the magical ability to remember pretty much everything about anything she's ever watched or been a fan of. She also introduced me to Felicity.) Later that night after I'd gone home, Alex texted me a video of herself flipping through the CD booklet while listening to the soundtrack's piî¨ce de résistance — Paula Cole's theme song "I Don't Want to Wait". She recorded the video for the entire duration of the song.
I was impressed and inspired by her hilarious response to my little prank! Bobby had asked me months previously about making a music video for the album, and at some point it occurred to me that THIS WAS THE FOOTAGE FOR THE JOB. Serendipitously, it was almost exactly the same length as the song 'It Was Me' — which was perfect because the image and music work so well together. It's like they were made for each other? When I combined Alex's footage of the Dawson's Creek CD booklet with Oneida's song, it created a new narrative that I found intriguing, and I ran with that."
The resulting tension recasts the teen melodrama of Dawson's Creek as something stranger — maybe even more menacing — but still feels thematically tied to the show's lovelorn themes. "It was Dawson," Palm concludes. It was always Dawson. (Just leave Pacey out of this.)" words/j woodbury