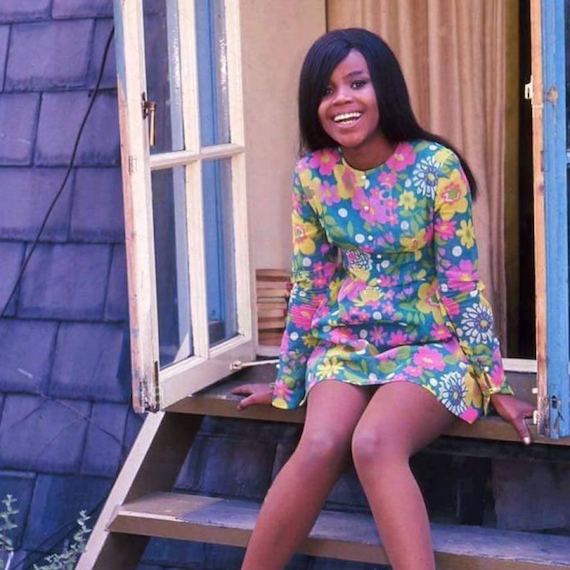 The story behind soul singer P.P. Arnold's "lost" 1971 album The Turning Tide is, much like the tale of P.P Arnold herself, woven through with twists, turns, serendipity and historic music figures. Born into a family of gospel singers in the Watts neighborhood of Los Angeles, she was singing in the church by age 4. By age 19, she'd find herself in the thick of London's swinging 60s music scene, in the company of artists like Jagger, Hendrix, The Small Faces and, on these recently-surfaced recordings, Barry Gibb, Eric Clapton and a nascent Derek and the Dominos.
A music career was never her intention. An unplanned teen pregnancy forced the young Patricia Arnold into a bad marriage. One day in 1964, a friend and two other girls were booked to audition as backing singers for Ike and Tina Turner's Revue. When one of them dropped out, the friend begged Arnold to fill in at the last minute. At the audition, Tina told them they'd got the gig, leaving Arnold in a tricky spot. Arriving home late, only to face another confrontation with her abusive husband, Arnold decided to put her trust in divine intervention and take the opportunity to get out. Soon she was touring Europe as an Ikette and opening for The Rolling Stones.
Mick Jagger became a fan, suggesting she go solo. She could stay in London, he said, and he would get her a deal with Immediate Records, the label started by Stones manager Andrew Loog Oldham. She agreed, and "The First Lady of Immediate" was born.
Among her early recordings was the original version of "The First Cut Is The Deepest" (penned by Cat Stevens, who would record his own version later that year) and "Angel of the Morning". The latter, a hit for Merrilee Rush in the US, very much belonged to Arnold in the UK, where her's remains the definitive version. She would become a mod icon via her affiliation with Immediate and her collaborations and tours with The Small Faces (they wrote and played on her single "(If You Think You're) Groovy", while she sang on several Small Faces tracks, including "Tin Soldier", and she also dated frontman Steve Marriott for a time). Her main backing band, featuring Keith Emerson on keyboards, would go on to become The Nice. Later, and much to her surprise, she was embraced by the Northern Soul scene in the 70s when several of her early tracks–in particular 1967 single "Everything's Gonna Be Alright"–became staples at all-nighters across England.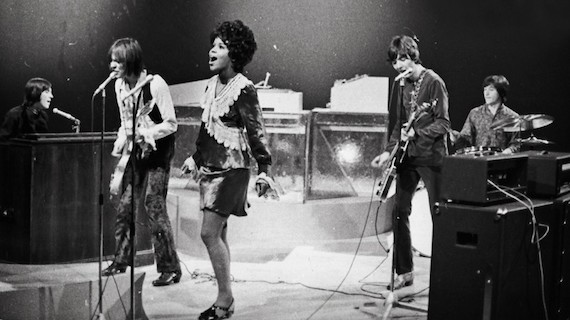 Her work as a backing vocalist is also notable: Arnold would appear on records by everyone from Nick Drake ("Poor Boy"), Rod Stewart and CSN, to Peter Gabriel ("Sledgehammer"), The KLF and Oasis.
Only now, some 46 years on from the original sessions, is the world hearing what would have been Arnold's third solo album. Her voice here is a revelation: Soulful, powerful and unmistakable. But a lot of things fell apart at the end of the 60s, and these shambling sessions were no exception. This is how it went down…
After two LPs with Oldham in 1968-69 (The First Lady of Immediate and Kafunta), Immediate Records went bust in 1970, leaving Arnold in limbo. Since moving to London, the singer had become good friends with Barry Gibb and his wife, and it was Gibb who stepped in at this point to help–which he did by informing Bee Gees manager Robert Stigwood that, like it or not, he was now Arnold's manager too.
This coincided with a turbulent period (and temporary breakup) for the Brothers Gibb, who dispersed to work on solo projects. Barry, keen to stay active and with new songs virtually spilling out of him, offered to write and produce Arnold's next album. They worked on at least 10 new Barry Gibb originals, six of which are included here. Three of these were later recorded by the Bee Gees themselves, while the other three ("Born", "Happiness" and "High and Windy Mountain") were unreleased in any form until now (however, versions of the first two could be found on bootlegs of a never-released Barry solo album from that same year). Arnold's version of "Bury Me Down By The River" (written by Barry and Maurice Gibb) was one of the first songs laid down, and came out as a 45. Unfortunately, before the album could be completed, the Bee Gees decided to set aside their differences and reunite. Barry left the project and the rest of the   tracks were shelved.
Stigwood, now responsible for Arnold, drafted in another of his management clients, Eric Clapton (who was himself at loose ends at the time), to go into the studio with her. Following a tour with Delaney & Bonny and Friends (on which Clapton played alongside Billy Preston, George Harrison, Bobby Whitlock, Carl Radle and Jim Gordon, and with Arnold as one of the opening acts), Clapton brought Whitlock, Radle and Gordon into the studio with Arnold and recorded a series of covers. Bobby Keys and Rita Coolidge also make an appearance on these. But Stigwood, reportedly not enamored with what he was hearing, promptly shelved those sessions too. Three of these recordings appear here: "Medicated Goo" (Traffic), "Brand New Day" (Van Morrison) and "You Can't Always Get What You Want" (Rolling Stones).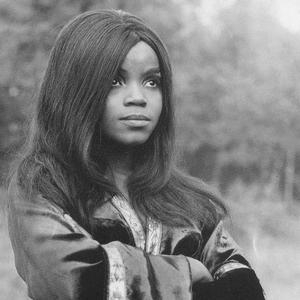 Fans of Clapton as guitar god will not find a lot here to get excited about (there is little in the way of soloing) but as a band they were really in the pocket and these three covers, "Brand New Day" especially, rank among the album's highlights. It's also notable that, following these sessions with Arnold, the same players immediately joined George Harrison in the studio to record All Things Must Pass. They would, of course, emerge from those sessions as the newly-minted Derek and The Dominos and go on to make the Layla album the following month.
Next up for Arnold, however, was a trip into the studio with a lesser-known songwriter/guitarist named Caleb Quaye. Quaye had played in a few working bands around London (including Hookfoot, Long John Baldry and one that featured Reg Dwight, aka the future Elton John, on piano; he would later go on to play with Elton, Pete Townshend and Paul McCartney, among others). But at this particular juncture, Quaye was feeling a bit disenchanted with show biz and embraced the opportunity for a behind-the-scenes role.
Interestingly, the two songs here that he and Arnold co-wrote together ("If This Were My World" and "Children of the Last War") are among the album's other real standouts. Indeed, one wishes they had written more. Anyway, as you might have guessed, these too disappeared into the vault.
P.P. Arnold :: If This Were My World
Arnold would spend decades trying, off and on, to track down masters and licenses for this material. Fast-forward 40 years and it was none other than Barry Gibb who re-entered the picture to help out again. He connected Arnold with an archivist at Universal who set about locating all the various tapes. Strangely, they were scattered everywhere. Some were found in vaults in London, some in Germany, some in LA.
From there it was another P.P. Arnold fan, Steve Craddock (guitarist for Ocean Colour Scene and Paul Weller's band), who helped her get the material cleared and cleaned up for release. Evidently, there are even more unreleased tracks from these various sessions still in the can that could yet see the light of day.
In the meantime, however, this collection will have to suffice as a document of what might have been had P.P. Arnold been able to follow up those first two Immediate albums. For now, it's just great to hear that voice again. words / d sherlock