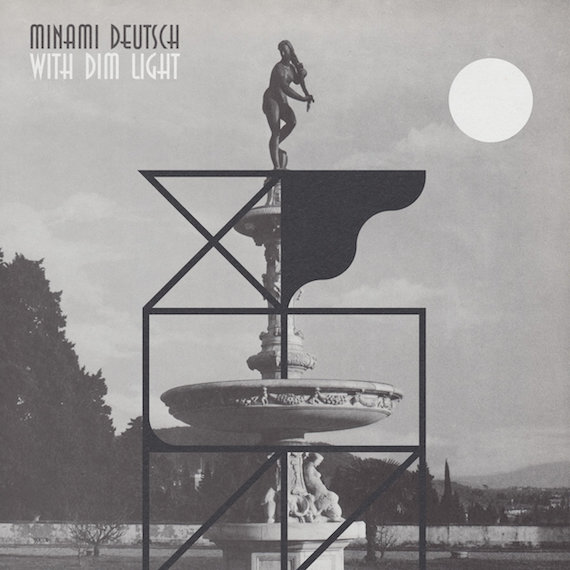 Behold With Dim Light, the excellent new album from Japanese psych-heads, Minami Deutsch.
As Kikagaku Moyo and Guruguru Brain honcho, Go Kurosawa, mentioned last year, the band's self-titled debut was more or less different variations on the motorik beat. This is not that. "Concrete Ocean" opens into a nice zone that's more fusion than krautrock, though there is a definite "One More Night" vibe in the air. After repeated listens, "Tangled Yarn" very much remains a sustaining dose of transcendental rock and roll. Which is nice.
"Tunnel" and "I've Seen A U.F.O." are together over 14 minutes of open-throttle motorik bliss. It's hard to decide what's best about the latter song — the groove, Kyotara Miula's tripped-out vocals, or the scalding guitars that eventually lead the beast caterwauling off the expressway into a heap of twisted metal. (Just how scary was that U.F.O?)
Things cool down a bit with the traditional-leaning "Bitter Moon." But even when Minami Deutsch chills out, the band still ends up shredding. Finally, "Don't Wanna Go Back" sees everyone dancing trancelike into the streets on a web of guitars and a Loft-worthy bassline.
Take our word for it or listen to the whole record below and create your own adventure. And if you're in Europe this April, catch the wave in person. words / j steele