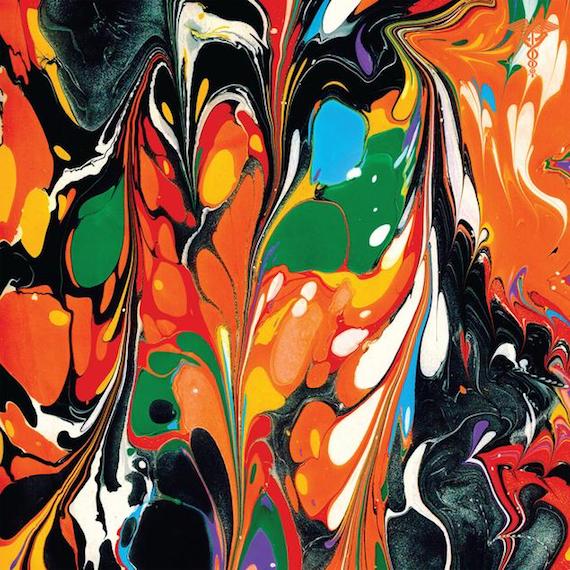 Jazz Dispensary returns with another crucial clutch of tracks, this time in the form of Soul Diesel Vol. 2, an organ-driven set of jammers being released, appropriately enough, on 4/21 for Record Store Day.
Like the original Soul Diesel comp, which the LA-based label released in 2016, Vol. 2 takes its name from Sour Diesel, a cannabis strain known for its energizing and pain-erasing effects. As such, the comp largely steers clear of chaos, eschewing the kind of orchestrated cosmic freakouts of Joe Henderson and Azar Lawrence (both of whom have been reissued by the Dispensary) in favor of clean lines, bright tones, and slap-happy rhythms. Side A, which takes songs from Billy Butler, Melvin Sparks, Gene Ammonds, and Merle Saunders, reads like a mid-summer park party thrown by Grand Royal—era Beastie Boys. Huge waves of organ wash over Butler's "The Twang Thing" like heat wafting off a barbecue grill, while Ammons' "Jungle Strut" saunters around over a wah-wah stride.
Side B, meanwhile, turns the lights down. Rusty Bryant's excellent "Cootie Bugaloo" starts as a Hammond-guided bossa nova, Bryant leaning heavy into his sax with the breathy indifference of a Joî£o Gilberto vocal, but it builds into a splashy free-for-all without sacrificing that initial beat. But the high peaks late with Idris Muhammad's "Wander," from the Pharoah Sanders drummer's 1970 solo debut. As expected, Muhammad's playing is splashy, free, fizzing with cymbal play and girded with syncopated toms. Less expected is the runs from trumpeter Virgil Jones, who carries the band into Latin-jazz territory only for Melvin Sparks to tickle everything cool again with his guitar-playing.
Across its thirty-seven crispy minutes, Soul Diesel Vol. 2 builds on the successful run that Jazz Dispensary has put together over the past couple of years, making it an essential Record Store Day get. words / m garner
Previously: Joe Henderson & Alice Coltrane :: The Elements / World Spirituality Classics 1