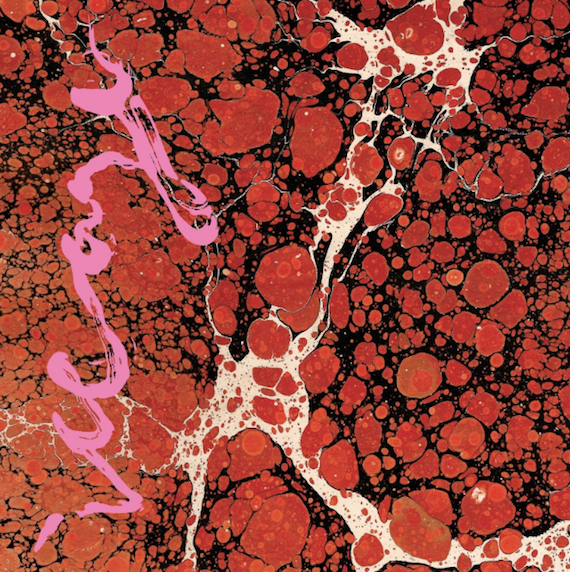 Diversions, a recurring feature on Aquarium Drunkard, catches up with our favorite artists as they wax on subjects other than recording and performing.
Last month saw the Danish post-punk quartet Iceage embark on "Opening Nights", a series of intimate, multi-night, performances in two countries and four cities: New York, Los Angeles, Tokyo and Kyoto. The group used the events as a way to both introduce material from their new lp, Beyondless, and highlight fellow travelers in the arts; i.e. they booked the opening acts in each city (musical, visual and performance).
Four albums in, Beyondless is a triumph in both execution and intent. As such, for this installment of Diversions, we asked Iceage's Elias Bender Rønnenfelt and Jakob Tvilling Pless to highlight a bit of the mélange brewing behind the scenes during the album's gestation and production. Iceage, in their own words, below.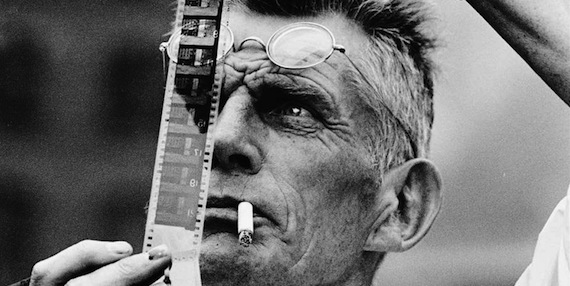 Samuel Beckett / Worstward Ho: The word "beyondless" was derived from this book. It was given to me by a girl who came to a show we played in some city that to me remains nameless somewhere in The Netherlands. In a sense, she named the record. When I read the book I was dumbfounded with the power of Beckett's language when he here was breaking free of the confines of language itself; simple in form, but at the same time groundbreaking in its way of mixing up the English  language in completely incorrect ways but still finding ways to make more sense of it than it usually does. Simple truths put into something wrong, and there is nothing more complicated than such a thing as a simple truth.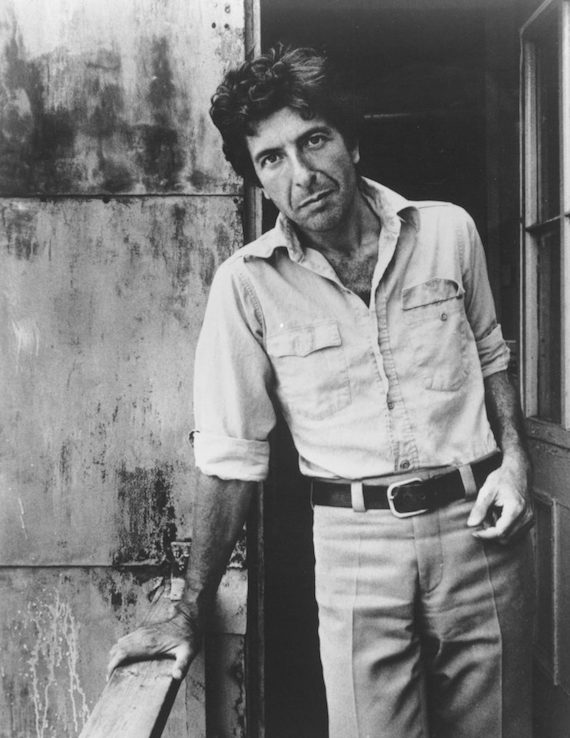 Leonard Cohen / Death Of A Ladies Man: I have more to say about  this man than I could possibly write in one sitting. No other lyric writer I have encountered has done more to my understanding of how fleshed out and rich a set of lyrics can have the potential to be within the span of a song. In my own songwriting, no matter how tortured it might be at times, I never underestimate a sense of humor. Sometimes it's a temptation I can't deny. A need to  add a perverse  twist to whatever might be at hand. It's mostly subtle, but however, I think this album walks a fantastic tightrope between humor and tragedy.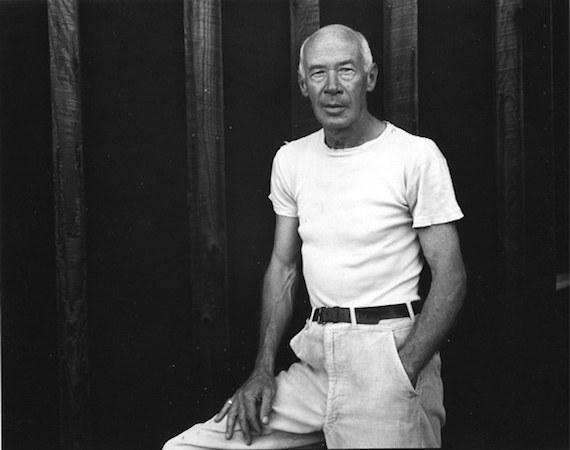 Henry Miller / Asleep And Awake (a.k.a bathroom monologue): For years Henry Miller has been a main obsession of mine. I've always loved his novels, but when he does most for me is in non-fictional books such as "Henry Miller On Writing" or "Time Of The Assassins". These are books where he is freed from the form of novel writing. Just continuously rambling, as you would imagine his train of thought going, or what it might be like to sit with the man at a dinner table. This particular little short film is Henry going through his reasons and impressions of the photographs in his toilet. It's followed by a brilliant sequence where he explains his deep-founded hatred for the city of New York.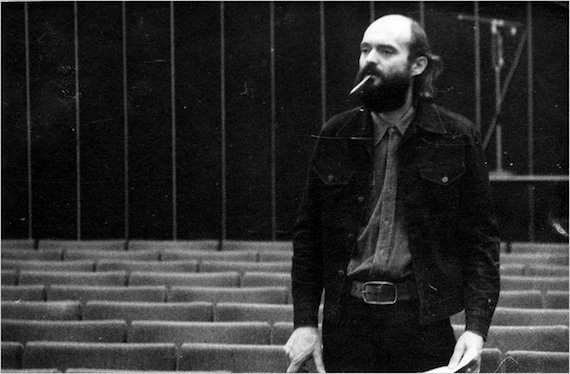 Often when listening to music through headphones in public spaces it ends up becoming either a distraction from your surroundings or merely general noise around you and even great music can end up becoming generic filler to keep you from facing your own thoughts. In the past week or so I've been commuting exclusively by walking as I broke my key into my bike, left it somewhere far away and never bothered to fix the problem and I've also been too broke to afford bus or subway tickets, plus the damn ticket inspectors really upped their game lately here in Copenhagen.
This album has been playing in my ears on many of these walks and for me, it has done the complete opposite of what I was talking about before. The notes end up melting into the environment, the expressions on passing pedestrians faces, the weather and become a completely transportive experience.
Cyrano de Bergerac (Play/Novel/Film): I've read the play and seen the 1950 film version. His whole character says something about the lines of being grotesque and brilliant all at once. I don't think that true appeal can exist without a certain amount of being off-putting all at once. Cyrano is sort of the ultimate hero in my eyes – objectively unfortunate looking but holds a word and sword better than no one else in sight. I believe that every lesson there is to learn about tact and character might be present within his story. Preposterous and over the line – something to strive for.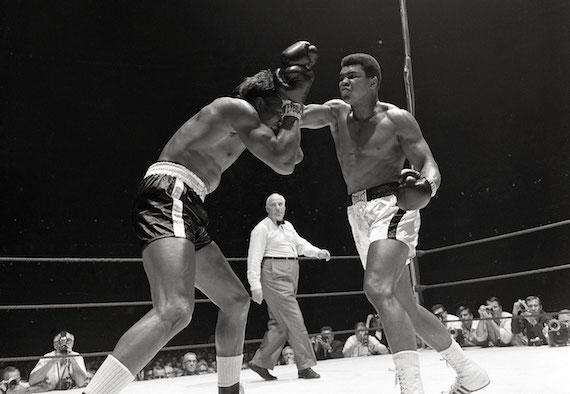 Muhammad Ali vs. Cleveland Williams: No matter if you're a boxing fan or not you'd have to admit to the beauty of movement by Ali in this fight against Cleveland Williams. His combinations and his artistically way of boxing is nothing but impeccable; even scientific. This is the first time Ali performed his famous "shuffle", a dance step many boxers have since tried to copy, although no one ever succeeded in doing so with the same skill as the dancing master himself.
Williams who had been shot by a police officer during an arrest two years prior to this match should not be forgotten as one of heavyweight history's greatest fighters and have been credited as one of the hardest punching heavyweights by many of those who fought him. What a fight.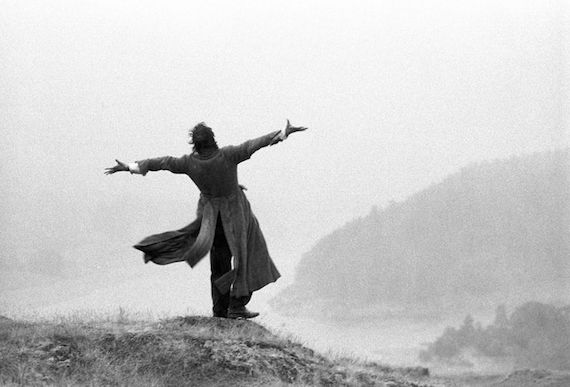 Witnails And I: This is a film that I've equally adored and identified with at times of complete as well utter disgrace. Or I always do. Or I'm almost always in a state of disgrace. When I was about 12 years old, my father showed me the Martin Scorsese film King Of Comedy, he prepared me for it, talking about the disillusion of grandeur, and about how one of the scariest things you can imagine is a relentless belief in yourself without immediate reason.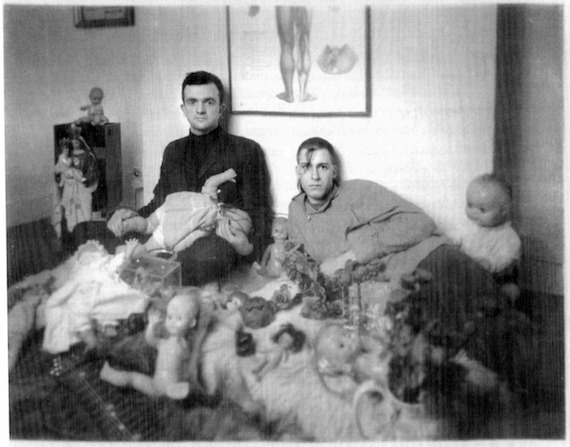 Coil / Music To Play In The Dark Vol I: The first time I ever listened to this record was driving through the night during an Iceage tour somewhere in Europe (…or was it in America?) and I remember being absolutely baffled by what I was hearing through the crappy car stereo as the flickering yellow highway lights lit up our faces shining through the van as we went by. Although I might be wrong I remember it as if no one said a word until the album was over. I rarely and only on very special occasions listen to this album and I am equally blown away every time I listen to it. Realizing that night that music also had that to offer made a very strong impact on me and I highly doubt that this strange, strange album will ever stop calling me back to re-listen and to stun and amaze me time and time again.
Pssst…Aquarium Drunkard has launched a Patreon page, which allows readers and listeners to directly support our online magazine as it expands its scope while receiving access to our secret stash, including bonus audio, exclusive podcasts, printed ephemera, and vinyl records. Your support will help keep an independent cultural resource alive and healthy in 2019 and beyond.