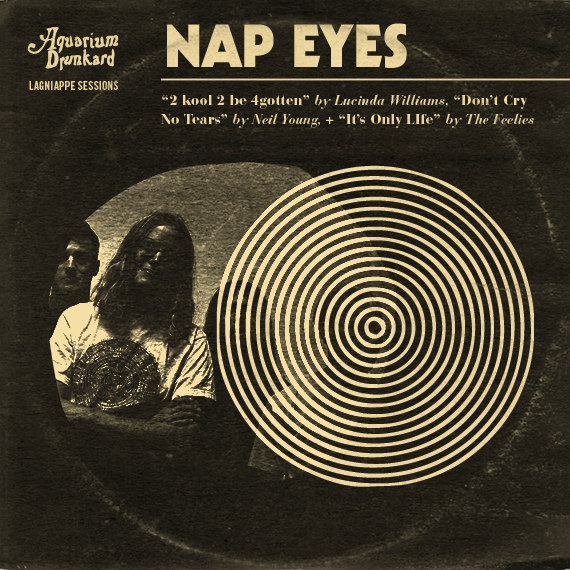 Lagniappe (la ·gniappe) noun 'lan-ˌyap,' — 1. An extra or unexpected gift or benefit. 2. Something given or obtained as a gratuity or bonus.
Earlier this year, Nova Scotia quartet Nap Eyes returned with their third and most fully realized lp, I'm Bad Now. Packed with existential jangle pop, the album concerns the connections tying us to others. Songwriter Nigel Chapman doesn't entirely escape his inward gaze, but more often than not, this set of songs finds him looking at those around him. For their Lagniappe Session, Nap Eyes takes on a legendary trio, Lucinda Williams, Neil Young, and the Feelies, bringing their characteristic warmth and wit to the recordings. Enjoy. I'm Bad Now is available now via Paradise of Bachelors.
Nap Eyes :: 2 Kool 2 Be 4-Gotten (Lucinda Williams)
This is a great song and Lucinda Williams' original, from the Car Wheels On A Gravel Road album, is really great performance and recording. The persona of the song gets most concrete in the third verse; in just a few words she wrote with great simplicity and depth about possession and disillusionment in love, and the importance of retaining your own self-identity and protecting yourself, even though you feel drawn to another person, often to the dark as much as to the light side of their personality.
Nap Eyes :: Don't Cry No Tears (Neil Young)
What a great track. One of number of simple great ones on the Zuma album. I read in the Shakey biography, in an interview with Neil, that he really means it about being majorly stressed out when someone cries around him, haha it is kind of relatable — what can you do to help when someone's feeling sad?
Nap Eyes :: It's Only Life (The Feelies)
We started playing this song now and then maybe five years ago–although I'd never heard of this band, Seamus proposed we cover it. I listened and thought "whoa what a great track" — not only did the sound and approach fit into Nap Eyes wheelhouse, but the lyrics, too, really resonated with me at that time (they still do today). Such a nice self-admonishment, very sarcastic, trying to teach you to live the way you know you should.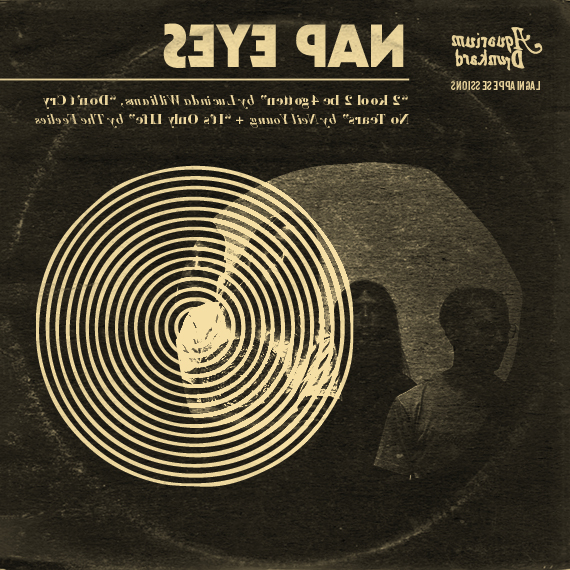 All recorded live – except for brad's guitar overdubs – in Mike's shed in Montreal. Mike also mixed and masterified them for us.
Previously: Nap Eyes :: The Aquarium Drunkard Interview
Lagniappe Sessions Archives / imagery via d norsen.