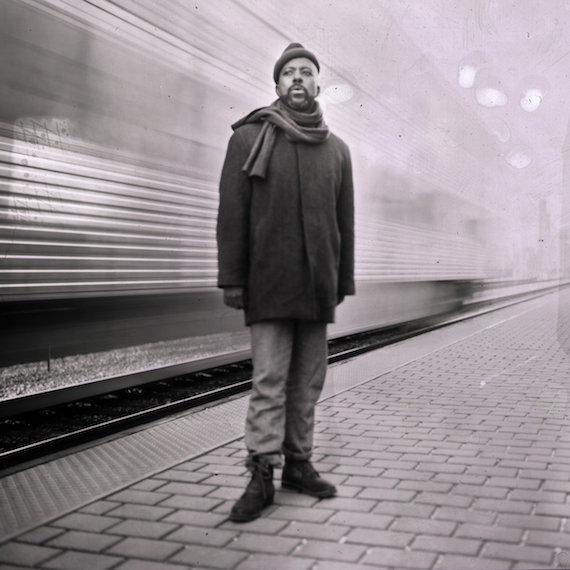 Despite what its title may seem to imply, Ben Lamar Gay's Downtown Castles Can Never Block the Sun is not some kind of pastoral manifesto. In fact, you're not likely to hear an album in 2018 so steamed by big-city humidity. Like King Krule, Gay is some kind of post-industrial master of structural manipulation, the kind of guy who can fit a song into the most unlikely of unoccupied spaces the same way an urbanite grocery store or parking lot will spring up in a place never meant to hold either. Everything fits if you make it to fit.
Downtown Castles is apparently compiled from seven albums recorded over the course of seven years, and it's a marvel of sequencing that it coheres so cleanly. Gay's masterful editing snips a static wail of free jazz into a perfect scene-setter on opener "Vitis Labrusca," while on the Steve Reich—referencing "Music for 18 Hairdressers: Braids and Fractals," bass clarinet and tenor sax are looped and phased until they stack like a half-shuffled deck of cards. The start-stop rhythm of "Jubilee" should sound furtive, but the detuned pound of a bass drum and a pair of loose horns glide along together like a crew coming up the street, so rapt by the general sense of freedom and easy joy that comes with being around your people that they don't pay any mind to the grit of the surroundings.
That sense of confidence permeates the record as it moves around Chicago, echoing the cascading minimalism of Natural Information Society and Bitchin Bajas, jogging back to chop up the heady jazz-funk of Gay's labelmate Makaya McCraven, applying a little heat to Jeff Parker's free-lounge. We even move backwards in time with a speakeasy tune whose banjo-flecked delivery is played with rigid intensity (by "Some Yoga Teacher," ironically enough), as it it's trying to be heard over a room full of scofflaws in some lakebound speakeasy. While he was working on the songs that would eventually appear here, Gay played all over town, and Downtown Castles at times feels like a compelling series of vignettes, a survey of the depth and vitality of Chicago's jazz and improvisational music scenes as seen from his point of view.
Still, the record isn't beholden to Chicago any more than Gay is beholden to his occasional collaborators, and it rises above pastiche by virtue of being so idiosyncratic; we never get the sense that Gay is a tourist here so much as he is a trusted freelancer winding his way from gig to gig. In the end, it's this intermixing of dependence and independence that makes Downtown Castles feel like such a product of city life; Gay is always able to find himself, even when the surroundings aren't familiar. words / m garner
Related: Abstract Truths: An Evolving Jazz Compendium — Volume Five