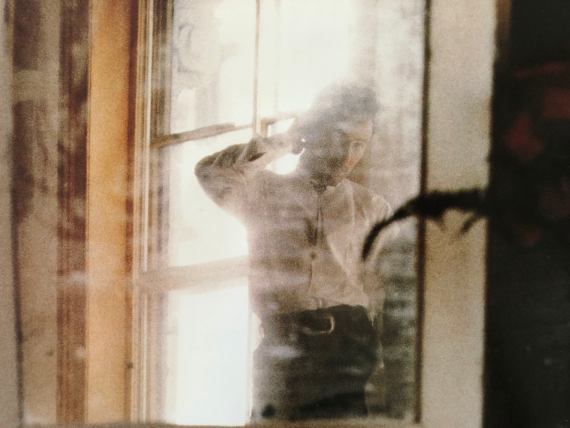 "Whatever you now find weird, ugly, uncomfortable and nasty about a new medium will surely become its signature," Brian Eno wrote in A Year With Swollen Appendices. "CD distortion, the jitteriness of digital video, the crap sound of 8-bit – all of these will be cherished and emulated as soon as they can be avoided."
I'm thinking about that quote sitting at my kitchen table, staring at Bruce Springsteen's bolo tie on the cover of 1987's Tunnel of Love. I know Eno wasn't talking about neckwear, but formats are also a kind of fashion. They go in and out of style, and this month sees the release of Springsteen's The Album Collection Vol. 2: 1987-1996. Remastered for high grade vinyl, a format once considered dead, and housed in a replica tweed Fender guitar case box, the set commemorates a string of albums that found Springsteen in the wilderness years dividing his most commercially successful eras, including Tunnel of Love and the Chimes of Freedom EP from 1987, 1992's Lucky Town, Human Touch, and the live In Concert/MTV "Plugged" special, 1995's The Ghost of Tom Joad, and 1996's Blood Brothers EP.
The lavish presentation of this under-recognized era might strike an odd note at first. These are not Springsteen's undisputed masterpieces, nor efforts released by an established classic rock standard bearer. But that makes them even more interesting. They are the work of a songwriter facing himself and the world around him, creating art about how growing up means seeing yourself and others in non-idealized terms.
Back to the bolo tie. For many years, the cover of Tunnel of Love served as a demarcation point for my Springsteen obsession. I was there for the scruffy street poetry of The Wild, the Innocent & the E Street Shuffle, the leather-clad B-movie grandeur of Born to Run, the stark black and white folk of Nebraska, even the sleeveless, brawny Boss of Born in the U.S.A. But here was someone else, a guy who, while still more handsome than anyone I actually knew, looked like the sort of person I might see in real life, at the grocery store in my small town, or gussied up a bit for church on Sunday morning.
The change was not only sartorial; gone was the roar of the E Street Band, replaced by glossy synths, drum machines, and heavily processed guitars. To a certain kind of Springsteen fan – the kind who viewed his work through an almost punk rock lens– the record's AOR sheen signified that the wheels of the pink Cadillac had skidded off the road.
But with ears properly attuned, everything that once sounded weird about Tunnel of Love now thrills. As a statement, it's every bit as desperate as Darkness on the Edge of Town, as spectral as Nebraska's mortal darkness. In a recent Twitter exchange, I acknowledged that though I love it, the record might sound "dated." But Texas-based songwriter Jerry David DeCicca weighed in with an astute take, arguing that the synthetic quality uproots it even from contemporary records of the time, centering the album in its "own world of loneliness and insecurity. No other record sounds quite like it."
The drama that fueled Born to Run is still present, but it no longer feels like fiction. Springsteen had always strived to sing about real people, but here he mined his own life. Written as he tried to make his marriage to model Julianne Phillips work, it's a document about coming to terms with fidelity, love, fear, and commitment. Running like an undercurrent through it all is Springsteen's distinct sense he doesn't have the tools to pull this thing off.
Maybe it was that nagging feeling that led Springsteen to mostly dismiss the E Street Band from the sessions, driven by a suspicion these songs were too personal and raw to be worked out in front of longtime compatriots. Armed with a Kurzweil 250 synthesizer, which afforded him the ability to build up banks of rhythms, melodies, and bass, he instituted a "Beat the Demo" audition process. E Street members do make vital contributions – it's hard to imagine "Tougher Than The Rest" without drummer Max Weinberg's steady pulse and the organ of the late Danny Federici, or "Tunnel of Love" without Nils Lofgren's freak-out guitar solo – but more often than not, the demo won out.
Tunnel of Love is a divorce rock record before the actual divorce. Even on the record's tenderest songs, "Valentine's Day" and "Walk Like a Man," spooky things linger in the shadows. And there a lot of shadows, the kind that make it dark enough for people to lose each other. On "Brilliant Disguise," the narrator doubts his lover, but no more than he doubts himself, wondering what happens when you can't settle on anything real. "God have mercy on the man/Who doubts what he's sure of."
By the time Springsteen and the E Street Band embarked on what would prove their final tour until reuniting in the '90s, he'd begun to feel sure about someone else: E Street guitarist and vocalist Patti Scialfa. On stage, you can hear it. Harmonizing on a live take of "Tougher Than the Rest" recorded at the L.A. Sports Arena for the Chimes of Freedom EP, their tension is palpable, their voices tied together as they sing.
Phillips and Springsteen's divorce was finalized in 1989. Springsteen and Scialfa moved to Los Angeles, started a family, and were soon married. The same raw harmonies that electrified their live shows are back for "Human Touch," the opening song of the album of the same name. The record was released alongside Lucky Town, on March 31, 1992. Produced by Springsteen, longtime manager Jon Landau, Chuck Plotkin, and E Street pianist Roy Bittan, the dual LPs eschew the mechanization of Tunnel of Love in favor of tight studio musicians like bassist Randy Jackson and drummer Jeff Porcaro of Toto. Though Springsteen's recorded output never aspired for the looseness of his live shows, there's something especially antiseptic about the albums, a certain tidiness that didn't earn either record a long-lasting Top 40 reception and prevented footing on rock radio. As the records vanished from the charts, Entertainment Weekly asked, "What Ever Happened to Bruce?"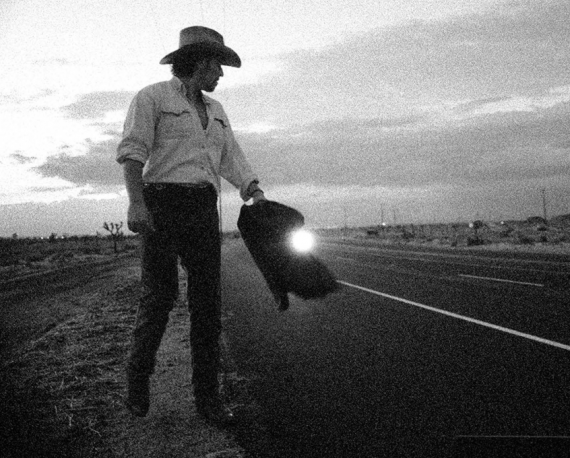 What was happening was fascinating. While a number of songs fall short, Human Touch does feature some great material. Chiefly, the tentative "With Every Wish," descended from the same lineage as "I'm On Fire" and was an ancestor of later triumphs like "Secret Garden" and "Streets of Philadelphia," the latter of which is sadly excluded from the set. It was recently reissued on vinyl as part of the Greatest Hits reissue. There's a lot worth hearing, including single "57 Channels (And Nothin' On)," a creepy, uneasy composition which takes aim squarely at the Boss's "bourgeois" new life in the Hollywood Hills. "…I have no idea what we were aiming for in this one outside of some vague sense of 'hipness' and an attempt at irony," Springsteen posted on Facebook, commenting on the song's video. "Never my strong suit, it reads now to me as a break from our usual approach and kind of a playful misfire."
His other Los Angeles album, Lucky Town ditches much of that irony, and it's a better album as a result. Springsteen recorded most of it himself, with drummer Gary Mallaber, Bittan, Scialfa, and others chipping in here and there. The pared-down presentation benefits the songs. But it is indeed Human Touch's sister album, exploring many of the same themes. Sometimes you get what you want and it doesn't look like you thought it would. Contentment, stability, domesticity – all those things he sought before, he finally has, but he never loses sight of the cost it took to get here. A botched marriage, breaking up his band, moving across the country.
Facing down those hard truths, Springsteen begins making peace with the person who scares him the most. Not his wife, his children, or his friends, but himself. "You do some sad sad things baby/When it's you you're tryin' to lose," he sings on "Living Proof," revealing even more on "Better Days," about "A sad man my friend, who's livin' in his own skin/And can't stand the company." It's one of Springsteen's most impassioned songs, and on the accompanying "MTV Plugged" special, he sings with brute force, like he could will those days into existence by the strength of his voice.
Springsteen always sang about the working class, guys in factories, shuffling along both sides of the law, men and women pushing back against systems set against them, but here he's finally taking on the duty of emotional work. A decade into therapy, these songs sound like breakthroughs. With "Born to Run" and "Born in the U.S.A." he built perfect American rock songs. Here, he's trying to build a better Bruce.
By the time Springsteen got to The Ghost of Tom Joad, he and his family were living bi-coastally, splitting their time between New Jersey and California. He set the sparse, ghostly record mostly in the latter, rooted in the Southwestern U.S. and Mexico. Reflecting on his own wealth and privilege, the spirit of John Steinbeck's Tom Joad hovered over the material Springsteen pored over gathering ideas for the record: Sebastian Rotella, Mark Arax, and Tom Gordon's reporting for The Los Angeles Times, Dale Maharidge's Journey to Nowhere: The Saga of the New Underclass, and A Season for Justice by Southern Poverty Law Center co-founder Morris Dees.
Singing about the drug trade and hustlers outrunning the border patrol, about "race and exclusion," Springsteen's own emotional realizations bring these characters to life, his songs taking on the tone of empathic reportage. "The precision of the storytelling in these types of songs is very important," he writes in his book, Born to Run. "When you get the music and lyrics right, your voice disappears into the voices you've chosen to write about."
It's perhaps Springsteen's most careful album. Though some members of the E Street Band, which Springsteen had reunited in 1995 to record new material for the Greatest Hits collection and Blood Brothers EP, appear on The Ghost of Tom Joad, there is no mistaking his quiet intent, his desire to get out of the way and let his characters – veterans adrift in their own country, migrants in search of a better life, X-Man, Chochise, and Little Spider, weighed down by "poison in their blood" – speak for themselves.
A younger man wouldn't have been able to sing these songs. Closing in on 50, a writer whose work had centered so much on the revels and spiritual battles of young adulthood had set his eyes on wider horizons. In 2002, Springsteen and the E Street Band released The Rising, properly restoring the songwriter's popularity and commercial standing. But his fixation with justice, articulated on The Ghost of Tom Joad, runs like a throughline connecting the albums he's made since.
On The Album Collection Vo. 2: 1987-1996, you can hear Springsteen deconstructing what constituted Bruce Springsteen albums. And in its lavish photo book, you see him settling into family life, riding motorcycles, and yes, wearing bolo ties. There are countless smiles in the photos, and they are earned. These are songs about the weight of responsibility, to family, community, and art. These are tough compositions, and even when they falter, they showcase a writer reaching. Much of Springsteen's most resonant art is about searching. Here, his best songs articulate all the things he's found. words/j woodbury