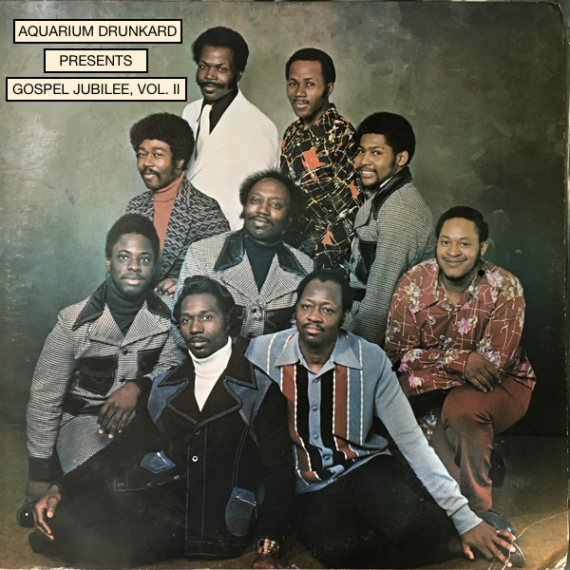 Forcing someone to read a lengthy explication of the music found in the second installment of the Gospel Jubilee would only delay the experience of hearing — feeling — these heavenly, heavenly sounds. Over an hour of unbelievable falsettos, palpable bass lines, smoking–even Hazel-esque–guitars, fervid singing voices, chunky synthesizers, perfect drums, and much more. All handpicked from a recurring program of the same name which airs Sundays at 12pm CST on Acme Radio. Let this goodness shine upon you.
Tracklist after the jump.
Gospel Jubilee – "Doing The Will of God"
The Thompkinaires – "Jesus Is My Sunshine"
The Exciting Highlights – "Jesus Is My Friend"
Clarence Taylor and the McGauley Singers – "God's World is Fulfilling"
Gospel King Brothers – "Heaven"
Evangelist Maria Scott – "I Said I Wouldn't Tell It"
Pee Wee & the Psalmsters – "Psalmsters Prayer"
Joanne Williams – "Shake Your Neighbor's Hand"
Dorothy Glass – "This Train"
George Hines and the Gospel Winds – "Testify"
Sensational Five Singing Sons – "Lay Down Our Lives for the Lord"
The Beautiful Zion Missionary Baptist Church Choir – "Make Room for Jesus"
The Mighty Unknowns – "A Man Needs God"
Larry Birdsong & the Greater St. John Mass Choir – "I Felt Alright"
The Overcomers Gospel Band – "Talk to Him In Prayer"
Apostle Isaiah Revills and the Holy Mighty Crusaders – "Lord, Can't Nobody Make Me Feel the Way You Do"
Troy Jackson and the Jacksonettes – "What the World Needs Now Is Love"
Pictured: The Gospel King Brothers, from their album, I'm Leaning on Jesus.
Previously: Gospel Jubilee Volume 1