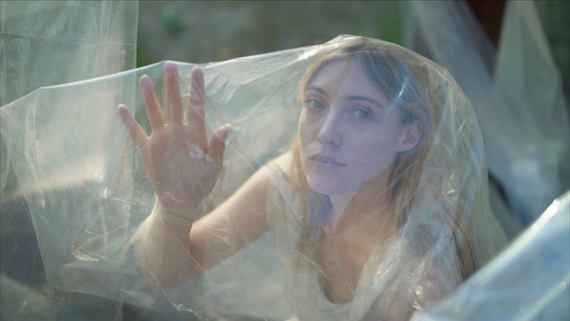 On her debut album for Autumn Tone Records, Lake Tear of the Clouds, Los Angeles-based singer/songwriter Cornelia Murr follows the journey of water from the highest point in the Adirondack Mountains (as referenced by the album's title) to the valley below and out to sea. Like water, Murr's words, voice, and stories flow, propelled by an easy momentum that moves them along their journey with balance and grace. Produced by Jim James of My Morning Jacket and featuring a Yoko Ono cover, the album touches on cosmic soul and folk, bringing to mind the Omnichord expanses of Broadcast and Stereolab, but Murr stands alone as her own creation, her songs disarmingly open and artfully realized.
Below, she describes in her own words the circumstances that lead to one of the album's highlights, "Tokyo Kyoto."
I wasn't planning on speaking about the true subject matter of this song as it is deeply personal, but I've realized that not only is this a critical time for truth-telling, but that if I withheld it I would have literally nothing to say. The song is not about a holiday in Japan, but about an experience with an unplanned pregnancy that fell over the days I was traveling there, one that I chose to terminate upon return. That I would travel halfway around the world and take in so much new information while in that state was interesting to me. Beyond the specifics of that experience, it is about mourning and honoring a relationship with someone you never met. And how that relationship doesn't end, but is suspended through mystery and through the physics of sharing your body, however briefly. I may be "pro-choice" but that doesn't mean the choice was made flippantly (I believe it never is). And I may not be "pro-life" but that does not mean I don't consider all life holy. I very much do. So it's a love song to an unborn person, as well as to myself and to anyone who has needed help loving themselves through that experience and lifting the shame that so often goes with it.
Lake Tear Of The Clouds is out July 13th via Autumn Tone, pre-order: here.