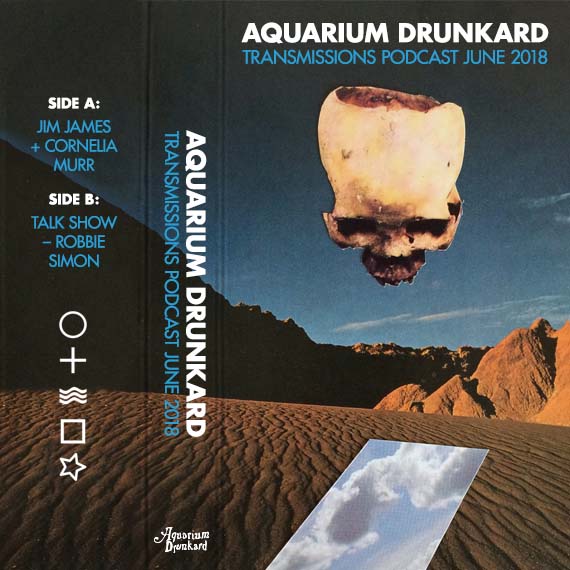 And we're back. Welcome to the June edition of the Aquarium Drunkard Transmissions podcast, our monthly series of features, interviews, and audio esoterica. This month, we have two in-depth conversations. Up first, Jim James of My Morning Jacket and singer/songwriter Cornelia Murr. They've both got new records at the ready. On June 29, James releases Uniform Distortion, a collection of celebratory and clamorous rock & roll jams, via ATO Records. And on July 13th, Murr releases Lake Tear of the Clouds, a spooky set of songs produced by James, featuring guest vocals from Lola Kirke of Mozart in the Jungle and a stunning cover of Yoko Ono's feminist anthem "I Have a Woman Inside My Soul." Though the records sound vastly different, they also feel connected and of a piece. Together, the two had fascinating insights about the worlds of social media, David Lynch, and the act of creating — and sustaining — the proper mood on a long-player record.
Then, painter and photographer Robbie Simon. Our conversation was recorded live at Gold Diggers in East Hollywood as part of our new monthly series of conversations there called Talk Show, centered around the worlds of music, art, film and beyond. You've likely seen Simon's work with the former Transmissions guests the Allah-Las, and their Reverberation Radio series. His images are bold – referencing the geometric shapes of Alexander Calder – but soft too, evocative of '60s West Coast pop art and jazz album illustrations.
Transmissions Podcast :: Jim James and Cornelia Murr/Robbie Simon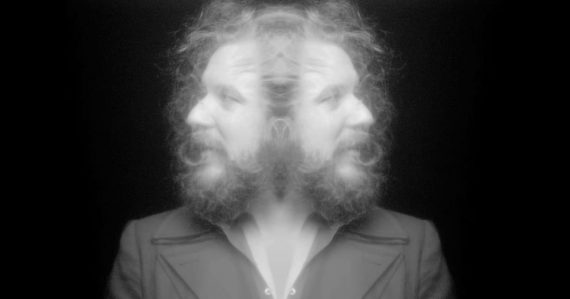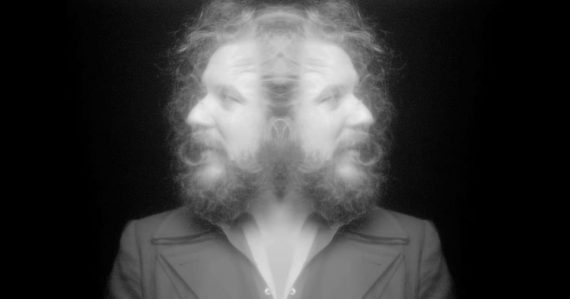 On his new album, Uniform Distortion, Jim James of My Morning Jacket cranks up the fuzz and wails. Don't misread, it's still a nuanced and philosophical album, but it's nonetheless a rager, celebratory and bold. Its cover, a photo by Duane Michaels from the Whole Earth catalog, seems to indicate something about what James is on to with the record: a man, his head glowing with light, seemingly unable to contain all the brightness within. The sonics, overloaded and in the red, reflect that vibe. "With Uniform Distortion…I literally just wanted everything to be super-distorted, and so we did, thus we did," James says. "It's more of a literal, physical action we took that created a mood."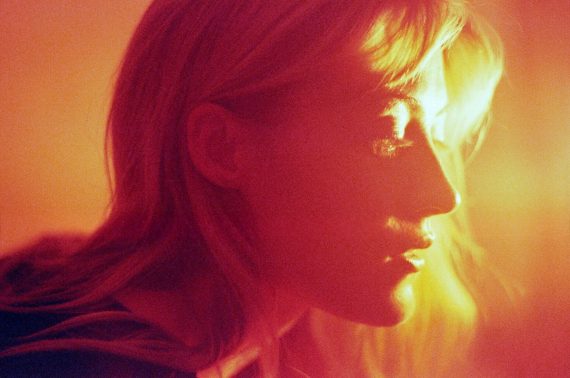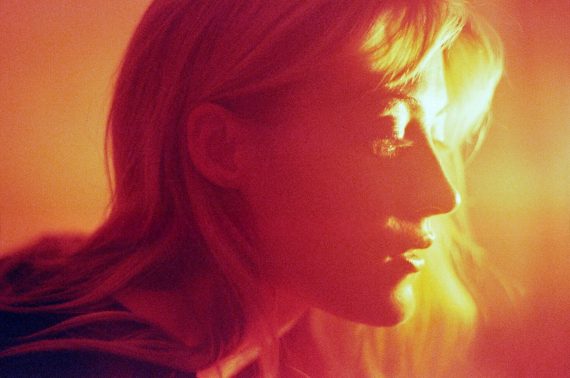 Cornelia Murr's Lake Tear of the Cloud has a mood, too. Produced by James, it's the singer/songwriter's first record, driven by the "magic thing" in Murr's songs. It's easy to hear traces of Broadcast or Beach House in her spectral songs, but Murr's her own creation. On songs like "Tokyo Kyoto," she taps into a mystic, special space. "To me, that word atmosphere is infinite," Murr sings. "I just think it's so mysterious how that comes about." It's out July 13 via Autumn Tone Records.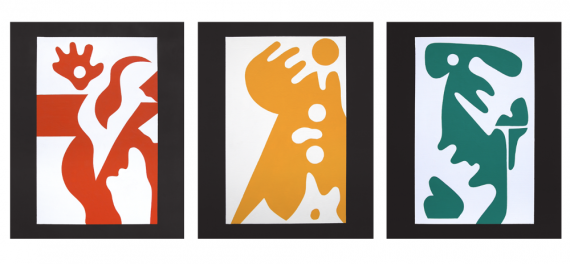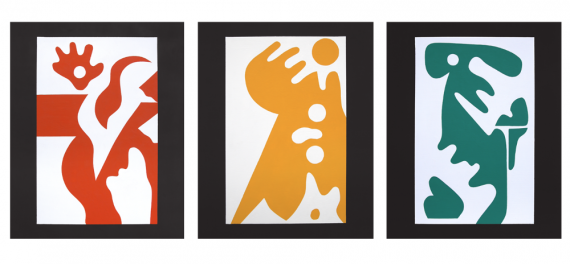 For artist Robbie Simon, it all started with music.
"Music has been my gateway to everything," Simon says. "Playing music, I did every poster, every record, everything I could possibly do for the bands I was in, my friend's bands…that was always the most creative and interested I could be for myself."
Our talk with Simon was recorded live at Gold Diggers in East Hollywood as part of AD's monthly Talk Show series, featuring intimate conversations centered around the worlds of music, art, film and beyond. Candid, funny, and thoughtful, Simon walked host Justin Gage through his process. "I develop work singularly and decide if it should be a painting or a design. It's not an exact process…I do 30 versions of every piece, in every color possible…it's just this really tangible piece of work that can go in any direction."
If you enjoyed our show, please feel free rate and review on Apple Podcasts. Even better? You can personally tell a friend to check it out – by sharing the show via Spotify, Stitcher, MixCloud, or the TuneIn app. As always, tune into the weekly two-hour show on SIRIUS/XMU, channel 35, which can now be heard every Wednesday at 7pm PST with encore broadcasts on-demand via the SIRIUS/XM app. Follow AD on Facebook, Twitter, Instagram, and Tumblr.
Collage image by Michael J. Hentz; design by D Norsen
Dig into the podcast archives, which include in-depth looks at the Voyager Golden Record and the Jesus People psychedelia movement, Laraaji's new age public access show Celestrana, how Numero Group revitalized the natural sound series Environments for the app age, and how Art Bell's late night conspiracy theories on Coast to Coast AM influenced broadcasters all over the world.
We've recently resurrected the bi-monthly Aquarium Drunkard email newsletter. Every two weeks, get interviews, mixtapes, cultural ephemera, and more delivered straight to your inbox. Sign up to receive it, here.