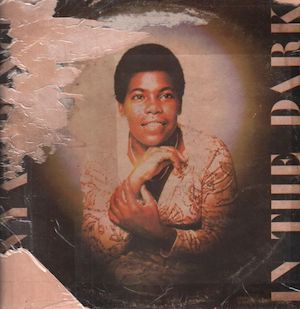 Sonya Spence's "I Love You So" — a slice of downbeat reggae soul from 1978 – comes across so fragile and dreamlike, it feels as if it might drift away at any moment; either taking the listener with it or, like the title of the album it calls home, leaving them in the dark.
Spence hailed from Jamaica and enjoyed a brief impression of success with her cover of John Denver's "Leaving on a Jet Plane." Listen to the way she reinterprets the jaunty melancholy of both Denver and Peter, Paul, and Mary's recordings, cutting straight to the heartache with soft wailing guitar and the porcelain delicacy of her ethereal vocal touch. Fittingly, she would record the song simply as "Jet Plane." The leaving was a given.
While success vanished almost as quickly as it appeared, Spence recorded three original albums all of which were met with commercial failure, sending a pure wonder into obscurity. The first of these records, 1978's In the Dark, finds desperation, loneliness, and unrequited love lining the grooves with Spence's velvety mid-tempo range and beautifully restrained arrangements of rocksteady rhythms and quietly sorrowful soul. Perhaps no moment is more potent than on "I Love You So," its cascading twinkles of piano and minimalistic groove offering Spence her only company in a life lived firmly alone, as she leaves her heart on the floor, pouring with doubt, anguish, and desire. At the two minute and twenty second mark, you can literally hear her trying to catch her breath.

Tragically, Spence would fade into the darkness – succumbing to drug abuse and liver failure at the all too young age of 54. Yet her spirit lives on within these recordings, a spirit that, while certainly tortured, never sounds ultimately drowned in despair. "Give a little love," goes the backup singers' chant in the album's makeshift title track, "Make Love to Me in the Dark," a clever spin on the album title's otherwise desolate suggestion. And with songs entitled "Peace & Unity" and "Give Thanks," one takes comfort in the idea that, while she did suffer in the dark, Sonya Spence also found hope in the light. words / c depasquale