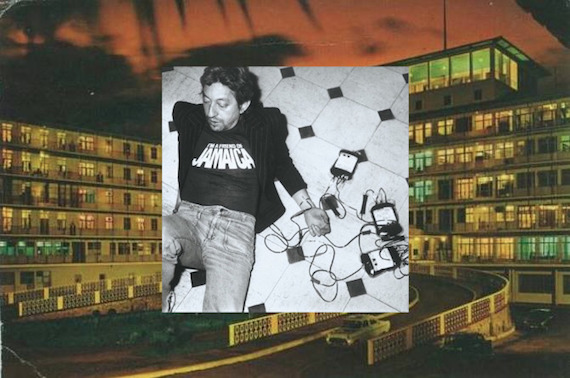 Floated this medley of selections from our summer crate over to our friends at Reverberation Radio last week as part of their ongoing guest mix series. Lots of dub. Lots of reverb. Laisse rouler.
King Tubby & Yabbu U – Conquering Dub (excerpt)
Serge Gainsbourg – Javanaise Remake
Rikki Ililonga – Fire High
Mono Mono – Give A Beggar A Chance
Luiz Melodia – Baby Rose
Bob Chance – Jungle Talk
Ryo Kawasaki – Hawaiian Caravan
Brian Eno & David Byrne – Regiment
Basa Basa – African Soul Power (excerpt)
Talking Heads – Fela's Riff (Unfinished Outtake)
Serge Gainsbourg – Des Laids Des Dubs (excerpt)
Shintaro Sakamoto – From The Dead (7")
John Holm – Du E En Stor Grabb Nu
Further: Aquarium Drunkard Mixtape Archives
Aquarium Drunkard has launched a Patreon page, which will allow readers and listeners to directly support our online magazine as it expands its scope while receiving access to our secret stash, including bonus audio, exclusive podcasts, printed ephemera, and vinyl records. Your support will help keep an independent cultural resource alive and healthy in 2019 and beyond.