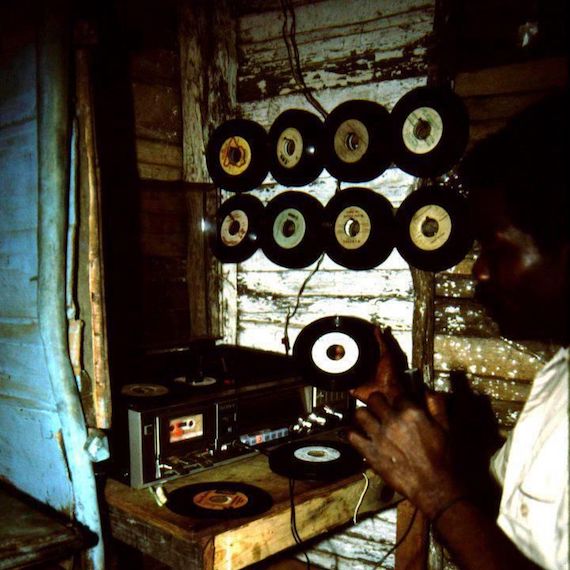 It's July, which means it's time to check in with the third largest of the four Greater Antilles. Enter Bomboclat! Island Soak, Volume 8 – another batch of seasoned sides from the private collection of John Mascarenhas.
1) The Hamlins – Everyone Got To Be There
2) Larry Marshall – I've Got To Make It
3) The Classics – Stick Together
4) Gladstone Anderson – Rockers
5) The Overtakers – Girl You Ruff
6. The Jamaicans – Slow and Easy
7) Johnny Clarke – Jump Back
8) The Hamboys – Harder On The Rock
9) Horace Andy – Rock Your Baby
10) Harmonizers – Go Back Home
11) The Sharks – How Could I Live
12) The Overtakers – The Big Takeover
13) The West Indians – I'm Falling In Love
14) The Vibrators – Go Back
15) The Ethiopians – So You Look Pon It
16) The Jamaican Actions – Giddy Up
17) King Rocky – The King Is Back
18) The Ralph Brothers – I'm Going Home / Version
19) Burning Spear – Door Peeper / Version w/Prince Jazzbo
20) Lopez Walker – Jah Jah New Garden / Version
Archives: Bomboclat! Island Soak: Volumes 1-7 — Jamaican Vintage
Help keep independent media alive and healthy in 2019 and beyond. Aquarium Drunkard has launched a Patreon page, which allows readers and listeners to directly support our online magazine as it expands its scope while receiving access to our secret stash, including bonus audio, exclusive podcasts, printed ephemera, and vinyl records.